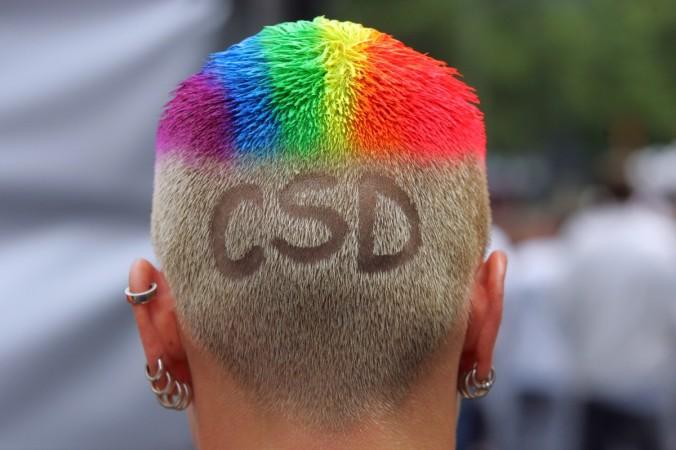 Girls, move over mermaid hair color because this new hair trend "prism roots" will make you fall in love with how awesome and chic your hair looks when applied.
Created by St. Louis-based colorist Kristina Cheeseman, the style is all about highlighting the roots. The color is not definitely for the faint-hearted as it involves painting the hair on the crown of the head with bright rainbow colors. And judging from pictures of one of the hair stylist's client, the color gradient starts with red and then goes onto yellow, aquamarine and purple, repeating the pattern as the shades get lighter near the ends.
According to Cosmopolitan, Cheeseman said that she used Lime Crime Unicorn Hair dyes to create this look.
The hair color also has a holographic effect, giving you hair enough reasons to stand out.
Cheeseman, no doubt, is a master of creating quirky colorful looks for her client. If you go through her Instagram account you can see a variety of colorful hairstyles that look good on all types of hair- long, short, curly or straight.
Check out some pictures here:
However, if you think prism roots is too bold for you, there are plenty of other hairstyles that are in vogue in 2018. You can choose from Peanut Butter & Jelly Hair — which involves two-tone colors, golden and purple — to Buttered Rose Gold Hair with metallic pink and yellowy-blonde tones.
Other trending hair colors are pink, blue, red and obviously the age-old burgundy.