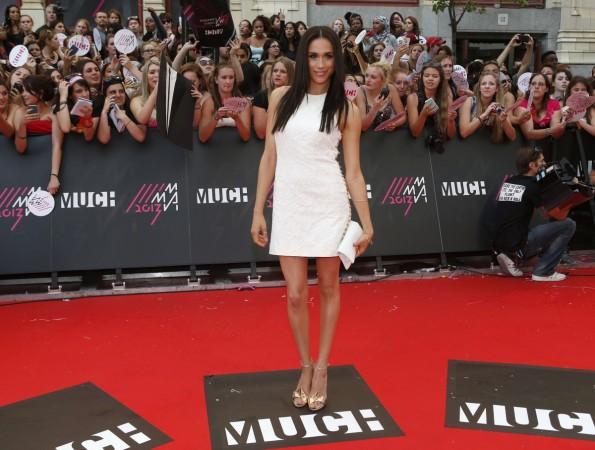 Prince Harry's girlfriend Meghan Markle has been caught up in a scandal after her topless photos and a sex scene from the popular US television legal drama, Suits, went viral on social media.
Topless photos of the Suits actress were posted on X-rated sites before it went viral on social media. The images, which appear to be photoshopped with Markle's head superimposed onto the body of a porn star, are fake and reports suggest that digital artists have done this to cash in on her fame.
While the photos are fake, sources close at the palace fear that some might believe that these are authentic leaked images. "It is incredibly embarrassing for Meghan to be linked to this kind of photographs when the eyes of the world are on her. They're more porn star than Princess," Daily Star quoted a palace insider as saying.
Not only the photos, a video from Suits has also gone viral. The video features Markle, who plays the role of Rachel, getting steamy with co-star Patrick J Adams, who plays the role of Mike.
Meanwhile, it is still not clear whether the royals will take action against the sites for uploading Markle's topless photos.
This is not the first time a raunchy video or topless photo has put the royals in a spotlight. Back in 2012, the British royals had filed a case against a French magazine for printing the Duchess of Cambridge, Kate Middleton, sunbathing topless photo.
The photos were taken when Kate along with Prince Harry was holidaying in the southeastern part of France during their Asia Pacific Tour. The palace in a statement said that they will file a case against the publishers of the magazine, as it is a "grotesque invasion of privacy."