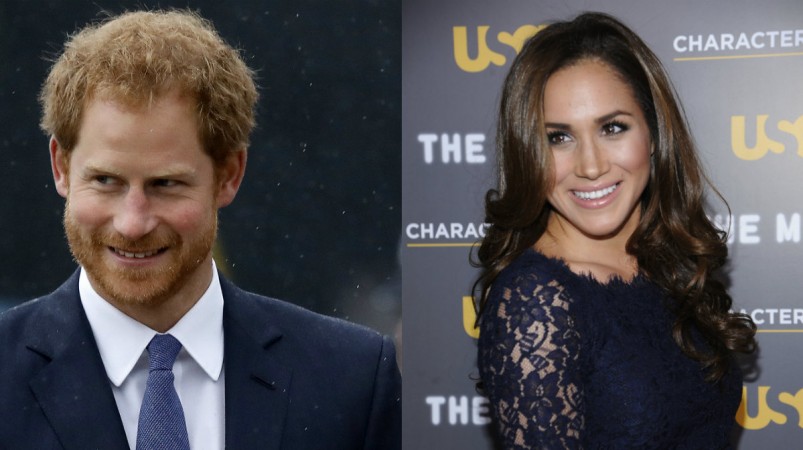 Suits actress Meghan Markle, who is currently in London, is likely to meet Queen Elizabeth and other members of the British royal family on Sunday. Markle has taken a break from the shooting of the sixth season of the popular US television legal drama, Suits, to visit boyfriend Prince Harry.
Reports suggest that Harry will officially introduce Markle to his family members on Remembrance Sunday, a day to commemorate the contribution of British and Commonwealth military and civilian servicemen and women in the two World Wars and later conflicts.
"With The Queen and the rest of the Royals in London to celebrate Remembrance Sunday, Harry is all set to introduce Meghan to them all. They have been staying at Kensington Palace at the estate's Nottingham Cottage on that used to be occupied by Prince William and Kate," a source told Hollywood Life.
Markle, who was spotted shopping on Kensington High Street in London, is staying with Harry at his Nottingham Cottage pad and reports suggest that the royal family is backing her relationship with the Prince.
"The fact that he released that statement recently from the Royal Press Office defending Meghan showed that he has his family's backing with pursuing this relationship. Prince Charles has a lot of sympathy with both William and Harry because he knows how hard it has been for them having their romantic lives placed under the media's microscope," the source said.
"Despite their image, the Royal Family will most probably be warm and friendly towards Meghan when they meet her and have empathy with her situation regarding the press."
Markle is currently busy with the shooting of the sixth season of Suits. However, to meet Harry and his family she took a break from the show. She apparently told her bosses that she has something important to do and will not be able to shoot for a few days.