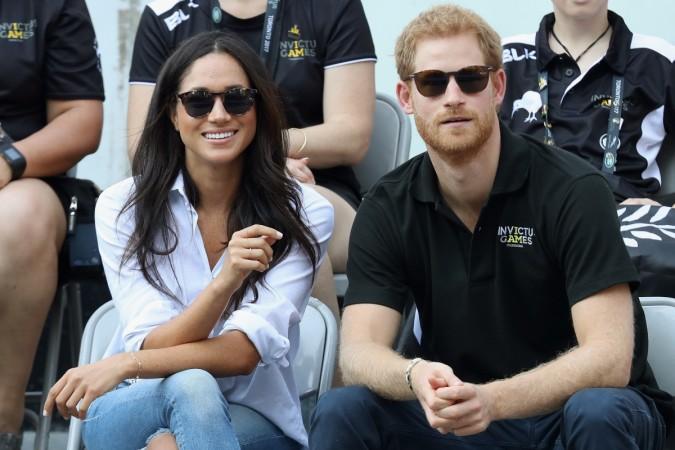 After a week full of PDA in Canada, royal fans and followers believe that Prince Harry and Meghan Markle look like they are engaged. With rumours sparking off after their Africa trip a couple of months ago, the pair sealed the deal after they were captured kissing in the dark VIP room at the closing ceremony of the Invictus Games.
While there is no confirmation from the couple about their status – still in a relationship or engaged – insiders close to the couple have confirmed that the two are "as good as engaged." Royal sources, speaking to E!, reveal that not only have they taken the next step, Harry and the Suits actress are publicly discussing wedding plans.
Also Read: Prince Harry-Meghan Markle wedding: Best man, ceremony date revealed?
"While Meghan may not be wearing a ring or a formal engagement announced, it's fair to say they're as good as engaged now," the source told the US magazine.
The insider also revealed that friends of the actress have already begun planning their wedding outfits. "They've [Harry and Meghan] spoken about their marriage plans openly with each other, and friends and family around them are pretty much thinking about wedding attire already," the source revealed.
Following Harry and Meghan's respective birthdays, many sources claimed that the couple and the Kensington Palace would make the announcement around the Invictus Games, either before or after the Games.
But with Queen and Prince Philip's platinum wedding anniversary falling in November, the couple could be eyeing a Christmas proposal.
"I really do think they would have been engaged by now. But Princess Diana's 20th anniversary this month in August, they can't trump that. And then November is the Queen and Prince Philip's platinum wedding anniversary so they can't trump that either, whereas December they can announce the engagement and they'd be free to marry next year; I think that's what's going to happen," Former chef to Princess Diana and her two sons, Darren McGrady told Hello!.
It makes sense. By that time, the actress will also be relieved of her commitment with Suits. "She has a packed schedule between now and November with Suits, but after that will be an exciting time for them and a new chapter in their relationship," the royal insider told E!.