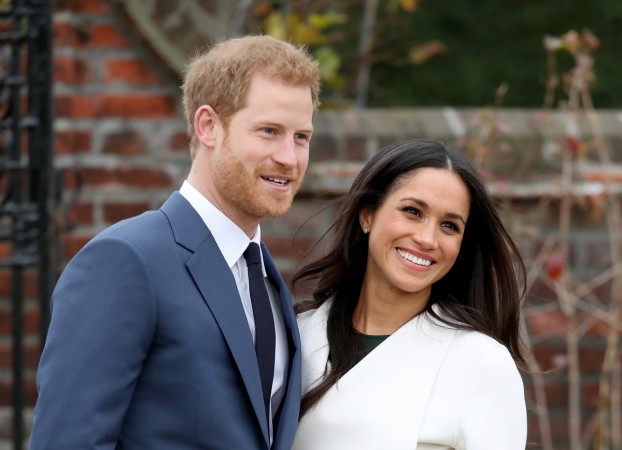 The British royal family had hinted during the announcement of Prince Harry and Meghan Markle's engagement that the wedding would take place in the Spring of 2018.
The UK family has now confirmed that the rings will be exchanged in May 2018 — quite near Kate Middleton's delivery date. The exact date will be announced later.
The royal family has confirmed that it will be paying for the wedding, which includes service, music, the flowers and the reception.
The ceremony is slated to take place in St George's Chapel, Windsor Castle, the Kensington Palace said in a statement.
Also Read: Prince Harry-Meghan Markle engaged: 2 simple ways to replicate Suits actress' engagement ring, outfit
While it is obvious that every royal member and friends of the couple will be part of the wedding, Newsweek suggests is a high possibility that the royal family will not invite US President Donald Trump.
The news outlet suggests that calling Trump to the wedding could spark protests.
"When Prime Minister Theresa May offered Trump a state visit early this year, polls showed that 2 million people intended to take part in a protest against him. The risk of embarrassment, were such a protest to occur at a royal wedding, might put the couple off inviting such a controversial figure," the site explained.
While Trump might not be welcome, the Obamas are bound to be part of the wedding. It is no news that the 33-year-old prince is close to the Obamas.
At the Invictus Games, which took place a few months ago, their bromance took the internet by storm. Their friendship has been caught on camera several times, so the guest list could include Barack Obama.
Newsweek predicts that Canada's Prime Minister Justin Trudeau along with other Commonwealth leaders are also expected to receive invitations.
As we wait for the guest list, more information from the royal wedding is making headlines. It has been revealed that Markle will be baptised before the church wedding. She will also get her UK citizenship following the wedding.