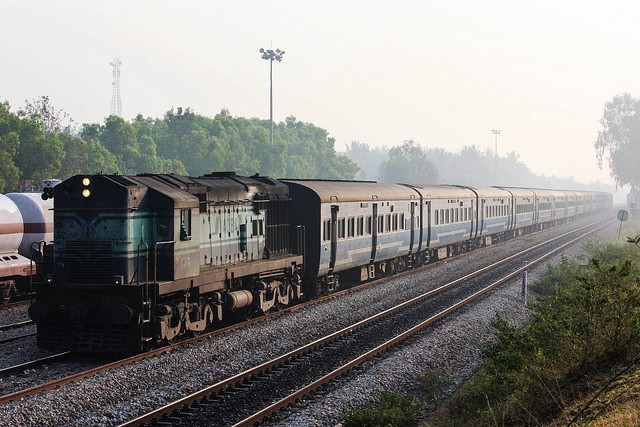 Prime Minister Narendra Modi on Saturday inaugurated three rail projects in Bihar. The rail projects are estimated to cost approximately Rs 7,200 crore.
Modi inaugurated a rail-cum-road bridge in Munger and another one in Patna. He also laid the foundation stone of an additional bridge at Mokama over the Ganga river and a second Mokama double line railways bridge adjacent to the existing bridge, Press Trust of India reported.
"Total cost of these three bridges is about Rs 7,200 crore and these bridges will go a long way in giving connectivity to Northern and Southern Bihar. It would also help in development of North Bihar," a senior railways ministry official was quoted as saying by the agency.
The shortage of rail-cum road bridges is one of the reasons which delayed the development of one of the most populated states in India.
The prime minister said that "infrastructure, especially roads and railways, sows the seeds of development, and gives pace to progress."
Last month, the government approved a slew of railway construction projects worth Rs 10,700 crore. Some of the projects were aimed at increasing the passenger-carrying capacity and one of the projects entailed doubling the 160-km long Ramna-Singarauli railway line at a cost of Rs 2,675.64 crore.
The Railway Budget for FY2017 was presented by Railways Minister Suresh Prabhu on Feb. 25, 2016.
[1 lakh = 100,000 | 1 crore = 10 million | 100 crore = 1 billion]