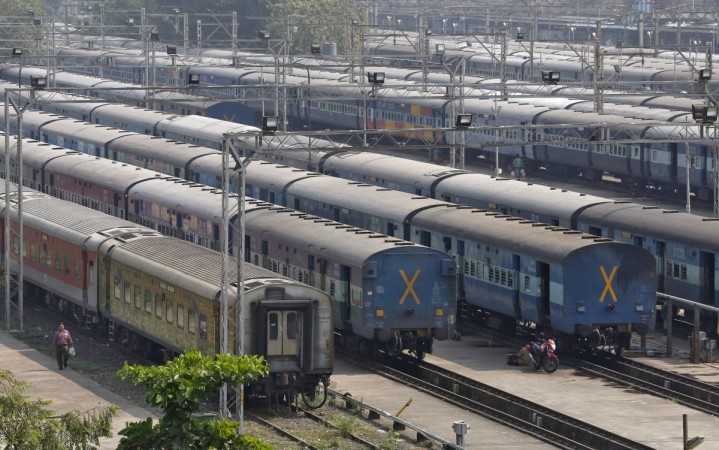 To give a fillip to coal transportation that is key to thermal power generation in India, the government on Wednesday approved a slew of railway construction projects worth Rs 10,700 crore. Some of the projects are also aimed at augmenting passenger-carrying capacity.
The projects were cleared by the Cabinet Committee of Economic Affairs (CCEA), chaired by Prime Minister Narendra Modi, the ministry of railways said in a statement.
The projects comprise construction of six railway lines and a bridge, and will be mainly funded by institutional finance.
One of the projects entails doubling the 160-km long Ramna-Singarauli railway line at a cost of Rs 2,675.64 crore. The stretch will run through Garhwa in Jharkhand, Singrauli in Madhya Pradesh and Sonbhadra in Uttar Pradesh, where many power plants are located.
"The project will serve the freight and passenger traffic needs in the jurisdiction of Northern Coal Fields and series of power plants and associated small scale industries in and around Anpara and Shaktinagar, namely Anpara Super Thermal Power Plant, RihandSuper Thermal Power Plant, Renusagar Hydro Power Plant,Singrauli Super Thermal Power Plant,Vidhyachal Super Thermal Power Plant," the statement said.
Another project aimed at the coal belt is the doubling of the 261-km long Katni-Singarauli railway for Rs 2,084.90 crore to be completed in five-and-half years. The stretch is crucial to movement of coal from Northern Coal Fields towards Western and Northern thermal power plants, the statement said.
Other projects include the doubling of the 190 km Hubli-Chickajur broad gauge single railway line at an estimated cost of Rs 1,294.13 crore to be completed in four-and-half years. The stretch is important both for passengers and for goods movement to the Mangalore port.
The government also approved the construction of the the Wardha-Ballarshah third railway line for an estimated project cost of Rs 1,443.32 crore. The 132 km railway link project is likely to be completed in five years.
The Railway Budget for FY2017 will be presented by Railways Minister Suresh Prabhu on Feb. 25, 2016.