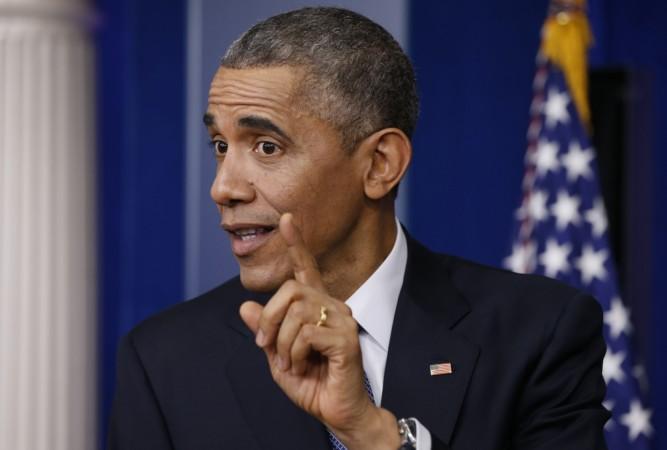 Just days ahead of U.S. President Barack Obama's visit to India, a team of 25 US Secret Service agents arrived in New Delhi on Friday to examine the security arrangements for his three-day tour starting 25 January.
The agents examined a five-star hotel in Agra where Pervez Musharraf had stayed during his visit as Pakistan's President in 2001.
The agents met officials of the Indian intelligence agencies and Delhi Police to discuss security arrangements for Obama's visit. They will be checking the security plans in the national capital and Agra, where Obama will pay a visit on the last day of his three-day tour.
The agents also checked the security arrangements at the presidential suite of the Amar Vilas hotel that has been booked for President Obama's visit on 27 January, when he will be taking a tour of the Taj Mahal. The monument will remain closed for public on 27 January and no commercial airlines will be allowed to fly over Agra on that day, according to an NDTV report.
Several other security arrangements have been made in the city. On the day of U.S. President's visit, Special security personnel and sharp shooters will be placed in high-rises.
All other hotels in the city have been asked to ensure that security cameras in their pemises are functioning properly and their guest list is maintained with details, which needs to be shared with the local intelligence agencies.
The secret service agents are staying at The Maurya Sheraton Hotel in New Delhi and have already held meetings with Indian security agency officials.
"Ahead of the US President's scheduled visit, an "advance security liaisoning meeting" was held in the basement of the hotel where the senior officials of intelligence agencies and officials from Security Wing of Delhi Police, Additional Commissioner of Police SBS Tyagi and Additional DCP Amit Roy were present," India Today quoted a senior police official as saying.
The U.S. security agents have also told the Indian intelligence team that President Obama's chefs will be accompanying him.
"Interestingly, US secret agents told the Indian intelligence agencies that the US President will be accompanied by his chefs to ensure that his food is not spiked," the police officer told MAIL TODAY.
President Obama will be arriving in New Delhi on 25 January and hold talks with Indian Prime Minister Narendra Modi over various bilateral issues. He will also address a roundtable conference with CEOs in New Delhi.
He, along with his wife Michelle Obama, will attend Republic Celebrations as the chief guest.