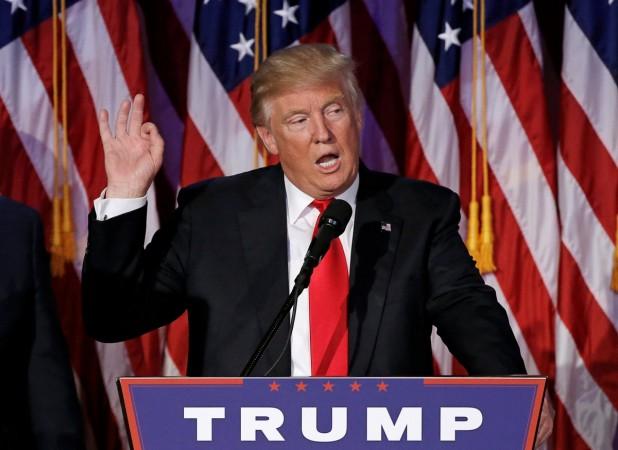 United States President-elect Donald Trump has said that he is fine with the legalisation of same-sex marriage in the country.
"It's law... Its' done... These cases have gone to the Supreme Court. They've been settled. And I'm – I'm fine with that," Trump said in an interview with CBS's Leslie Stahl on '60 Minutes' that was broadcast on Sunday night. He dismissed his personal view on the issue as "irrelevant."
His statements are in stark contrast with the Republican Party's orthodox views on the matter and also his running mate's comments on the subject.
The party's official platform does not support same-sex marriage or the rulings of the Supreme Court. It, however, supports the "religious freedom" legislation that critics say would allow businesses to deny services to gay citizens, ABC News reported.
Trump's comments also go against his running mate Mike Pence's views. Pence had signed a religious freedom bill into law in 2015 but he took back some of his comments following backlash from across the US.
The president-elect had said during his election campaign that transgender people should use whichever bathroom they feel comfortable using. But he had also said that the decision of legalising same-sex marriage should have been taken by the states and that he would consider appointing judges to overrule the Supreme Court's marriage decisions.
"I would strongly consider that, yes," he had said in an interview to Fox News in January.