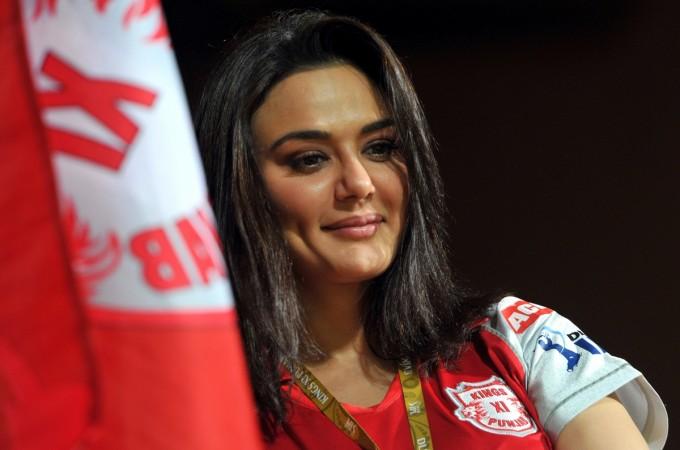 Kings XI Punjab on Friday, May 11, refuted reports of an alleged verbal spat between their co-owner Preity Zinta and Virender Sehwag following the team's loss to Rajasthan Royals on Tuesday, May 8.
The Punjab-based Indian Premier League (IPL) franchise issued an official statement, clarifying that they have an "open and non-hierarchical" culture and that has been "misconstrued and highlighted" in a negative manner.
KXIP's clarification came hours after Preity herself took to Twitter and lashed out at the media report that claimed Sehwag was at the recieving end of a "vitriolic verbal barrage" from the Bollywood actor after their 15-run defeat in Jaipur.
Transparent culture has been misconstrued: KXIP
"The stories have led to a lot of speculation and we at Kings XI Punjab would like to clearly state that as part of our management process, (as well as other franchisees) we review our performance on and off the field after each game through both, formal and informal discussions," KXIP said.
The statement added: "This is part of our standard operations review process which helps us to analyze our results and allow us to focus on the improvement required after each game, both on and off the field so that we can continue to improve in all aspects.
On the spirit of working together, it was further added, "The culture in Kings XI is one that is open and non-hierarchical, and is one which encourages open and frank debate by one and all across all levels with the common goal of continuous improvement. It is unfortunate that this open and transparent culture has been misconstrued and highlighted in a negative manner, so as to tarnish and damage our image as well as that of the IPL."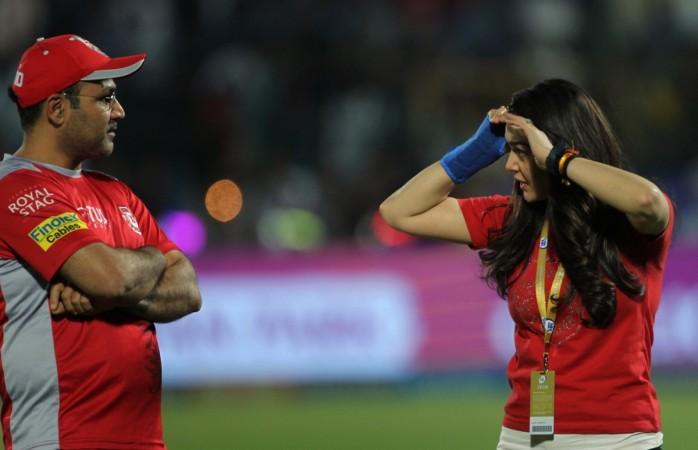 Mumbai Mirror's report claiming Sehwag would quit KXIP at the end of the ongoing season following an alleged verbal spat with the actor created a ripple in the cricket community Friday.
Sehwag, the report added, had remained calm even as Preity was accusing him of "unnecessarily" tinkering with the playing XI. The co-owner was "upset" with the team's recent results — three defeats in their last four games — and had reached the dressing room to question the former India captain as soon as the match ended in favor of the Royals.
According to the daily, Preity was reportedly unimpressed with Sehwag's decision to send captain R Ashwin in to bat at No. 3 during KXIP's unsuccessful chase of 159 on Tuesday.
Currently in the third spot with 12 points from 10 matches, KXIP has a good chance of qualifying for the playoffs. Ashwin's men will take on Kolkata Knight Riders at the Holkar Stadium in the first match of Saturday's double-header in Indore.