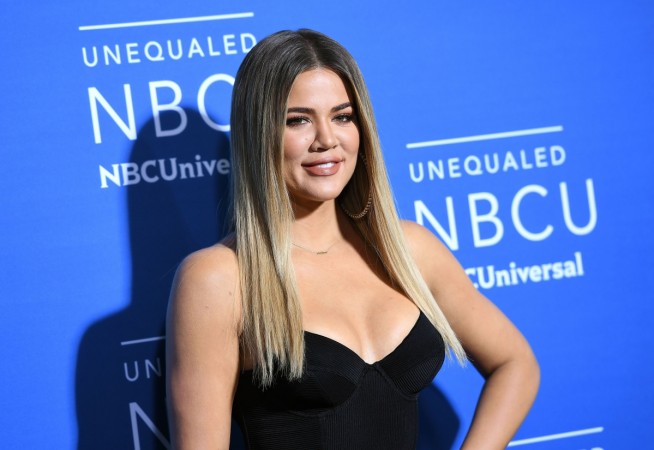 If you are pregnant, you should always keep moving, experts would suggest. Exercising during pregnancy can help women to reduce back pain, batter body and beat fatigue. Even pregnant Khloe Kardashian thanks her fitness regime which helps her to stay healthy at this time. And, she has some tips for women.
Also read: Kylie Jenner MISSING from the Kardashian Christmas card leaves fans OUTRAGED! check Twitter reaction
The 33-year-old reality star, who is expecting her first child with beau Tristan Thompson, revealed what she does to keep herself and the baby healthy.
Taking to her website and app on Friday, the Keeping Up with the Kardashians star listed eight exercises that she does as part of her pregnant workout regimen.
Khloe, who is six-month pregnant, starts warming up in the morning by doing 30-minutes on a stair climber. Then she does circuit training.
Among other exercises, she regularly does squatting while lifting dumbbells and push-ups. There are more. She also performs "lateral duck walk" with a resistance band, using battle ropes and doing a "bird-dog plank."
Speaking of which, she wrote: "This move is a game-changer for your core! You'll need two Waff Minis (or anything that creates instability). Place your knee on one with your opposing hand on the other and hold (and hold ... and hold ...) for 30 seconds. Take a few breaths, then do it again with the opposite knee and hand for another 30 seconds. Believe me, it's harder than it looks!"
Her fans seem to be curious as many took to social media to ask how Khloe keeps herself healthy throughout the pregnancy.
"I'm so lucky that I've been able to stay active during my pregnancy. If I'm not doing something, I just feel off, ya know? I can't beast out in the gym the way I could six months ago—and, let's get real, it'll be a few more months before I can again—but I'm definitely doing what I can," she wrote.