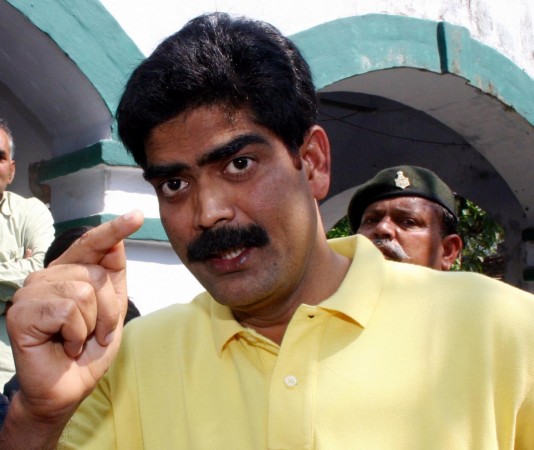 Advocate Prashant Bhushan on Friday moved the Supreme Court seeking cancellation of the bail granted to gangster-turned-politician Mohammad Shahabuddin by the Patna High Court. It comes at a time when the Rashtriya Janata Dal-Janata Dal (United) coalition government in Bihar is facing the heat for not strongly opposing the bail plea in the High Court. The Supreme Court will hear the plea on Monday, Sept. 19.
The Bihar government soon followed in Bhushan's footsteps on Friday, filing its own application in the Supreme Court against bail the granted to Shahabuddin, who had spent 10 years in jail in connection with several cases, including murder.
In less than a week of his release, Shahabuddin has kicked off controversy after controversy — first with 100 cars in his convoy zooming past toll booths in Muzaffarpur district without paying any toll, and then sharpshooter Mohammed Kaif, who is wanted for the murder of journalist Rajiv Ranjan, being spotted with him.
Bhushan on Friday filed the affidavit on behalf of Chandrakeshwar Prasad, a resident of Bihar's Siwan district. Prasad's sons were murdered in 2004, and a witness to the act was murdered later. It was in the latter case in which Shahabuddin is an accused, and was granted bail by the Patna HC on Sept. 7.
Shahabuddin was one of the faces of the infamous Jungle Raj in Bihar, when politics and crime intertwined to the extent that one was indistinguishable from the other. Shahabuddin himself has been accused in a number of cases pertaining to criminal intimidation of his political opponents. He even ran his campaign for an election in 2004 from a jail in Siwan, and won!
That this Jungle Raj — the law of the forest, which means anything goes — was prevalent during the regime of the RJD, of which Shahabuddin is a part, has only led more and more people to speculate about its comeback with the party returning to power in Bihar and Shahabuddin being released from jail on bail.
Shahabuddin has been barred from contesting elections as he was convicted in 2007 of kidnapping a person with intent to murder. However, he still holds enough clout to influence election results in a state that was only beginning to recover from the trauma of the previous Jungle Raj.