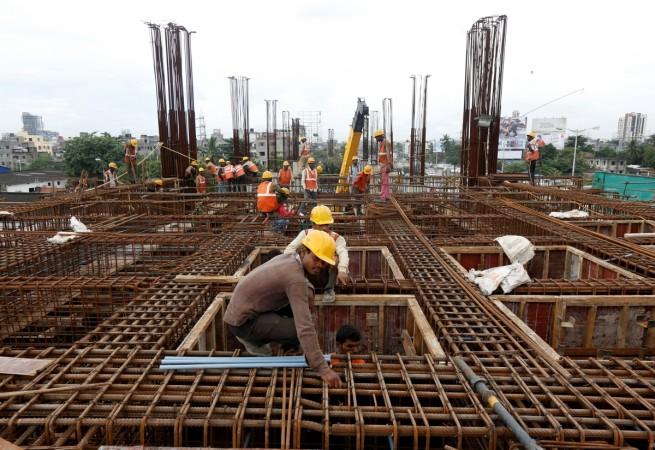 The World Bank on Tuesday trimmed India's growth forecast for the financial year 2016-17 to seven percent, down from 7.6 percent in its previous estimates. The deceleration can be primarily attributed to demonetisation of higher currency notes of Rs 500 and Rs 1,000 (announced in November).
"Indian growth is estimated to have decelerated to a still robust 7 percent (in fiscal 2017 ending on March 31, 2017), with continued tailwinds from low oil prices and solid agricultural output partly offset by challenges associated with the withdrawal of a large volume of currency in circulation and subsequent replacement with new notes," Press Trust of India quoted the World Bank's statement as saying.
Also read: ADB trims India's GDP growth forecast for 2016 to 7%
However, despite the growth deceleration, India is predicted to retain its position as the world's fastest growing economy ahead of China (according to estimates, the country was projected to grow at 6.7 percent in 2016).
"India is expected to regain its momentum, with growth rising to 7.6 per cent in Fiscal Year(FY) 2018 and strengthening to 7.8 per cent in FY 2019-20," the Bank said. It also added that some of the reforms are going to boost domestic supply and add to the increase in productivity, PTI reported.
Overall, the report also stated that the business climate should improve in the near future owing to infrastructure spending. "The 'Make in India' campaign may support India's manufacturing sector, backed by domestic demand and other regulatory framework. Moderate inflation and a civil service pay hike should support real incomes and consumption, assisted by bumper harvests after favourable monsoon rains," PTI cited the bank's Global Economic Prospects report as saying.
Under the present five-year plan, the demand in infrastructure sector is expected to rise to $1 trillion.
"Going forward, public and private investment should be supported by higher allocations in the FY2017 federal government budget to build and upgrade infrastructure, and the setting up of a $3 billion national investment and infrastructure fund," it said.
"For the whole of FY2017, growth is expected to decelerate to a still robust 7.0 per cent," World Bank added in its report.