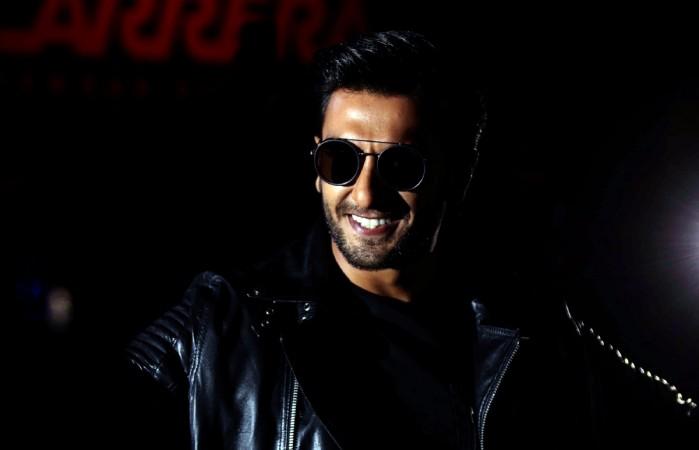 Bollywood actor Ranveer Singh is the recent target of internet trolls. The Padmaavat actor recently made a confession about his growing up years and it did not go down well with the internet users, and eventually, he became the butt of some hilarious trolls.
Singh, who is rumored to be dating actress Deepika Padukone, spoke to Condé Nast Traveller and revealed that when he was growing up, his family would save and save so that they could see the world. Thanks to the savings, he and his family have explored the lands of Indonesia, Singapore and Italy.
While this sounds like every other family, Ranveer invited trouble when he shared that his family's usual summer holiday spot was the US.
"We didn't have a lot of money when I was growing up. So my parents would save up and save up for that one big summer holiday abroad; I remember going to Indonesia, Singapore, Italy, but most often it was the US–we had a lot of family there. And December was always Goa with my grandparents," the 32-year-old said.
His oh-so-portrayal got Twitter buzzing and soon, the hashtag Yo Ranveer So Poor "#YoRanveerSoPoor" began trending. People began making some hilarious memes and jokes. Some even pointed out that the actor was insensitive towards those who were less privileged.
Here are some reactions:
#YoRanveerSoPoor that he didnt have enough contacts to get himself a Dharma contract for his debut and so was forced to settle for a YRF contract. pic.twitter.com/QQ2Cv8DKa0

— Od (@odshek) May 4, 2018
#YoRanveerSoPoor he had to keep going to same old boring US just 'cause he had LOTS of relatives there.

— Bhaskar Chawla (@BhaskarSirius) May 4, 2018
If making annual trips abroad in the 90s was the doings of the poor, we need new adjectives for the economic status of 65% of our country's population. #YoRanveerSoPoor

— BeingAlien (@Vaga__bound) May 5, 2018
#YoRanveerSoPoor
Oh god please make me as poor as Ranveer or even more!

— Silvereye Rosewoodian (@barbie_kriti) May 5, 2018
We didn't have enough money while growing up so my parents would save up for that big summer holiday. I remember going to Lado Sarai, Mehrauli, Paschim Vihar, even Punjabi Bagh. But most often it was Hauz Khas- we had a lot of family there. #YoRanveerSoPoor

— Shivaani (@mcshivanisen) May 5, 2018
Normal pant shirt khareedne ke paise nahi hote thhe isiliye apne ghar ke pardo se suit bana ke apna guzar basar karte thhe
Respect?#YoRanveerSoPoor pic.twitter.com/aPm9P9PKxv

— sameer (@sameerkele) May 4, 2018
This isn't the first time an actor has used the "oh-so-poor" card. In the past, actress Parineeti Chopra said that her family couldn't afford the bus so she would cycle her way to school. Later, when someone who has seen Chopra through her growing up years called out her lies. She clarified that her statement was being "misconstrued."
"As long as I was in school in Ambala, my brothers and I did not have access to a car and driver to take us to school, so they took the bus and I cycled. My dad followed close behind me to ensure I reached school safely. My dad did have a car that he used for his office work but we kids did not use it for school travel," she said in a statement.