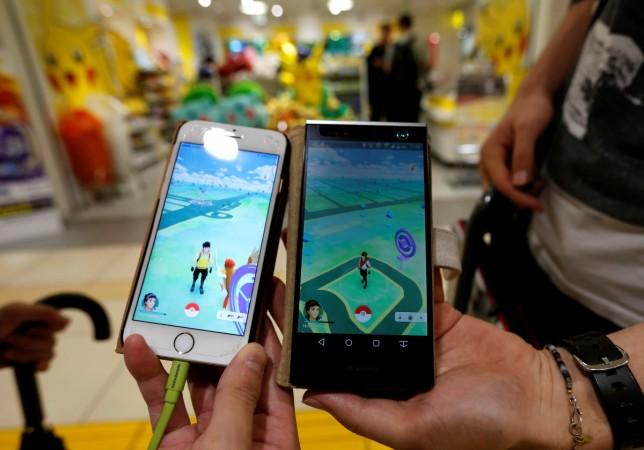 "Pokemon Go" has been released in as many as 37 countries so far, but gamers in Asian countries, including India, China, Malaysia, Thailand, Singapore, South Korea, Pakistan, Bangladesh, Vietnam, Taiwan, the Philippines and others, are still deprived of the latest international sensation. Sadly, nobody knows when the game will be released in these regions.
Developed by Nintendo and Niantic, "Pokemon Go" is a free augmented reality (AR) mobile phone game for iOS and Android platforms. It lets players catch virtual characters in real life environment.
The game reportedly surpassed social media giants like Twitter and Facebook in terms of active users and average in-app purchases when it was first released. However, the numbers may take a dive after a few weeks unlike the social media craze.
"Pokemon Go" is expected to be released in about 200 countries in phases. However, enthusiasm for it is so intense that most gamers won't wait for months for its official launch. Japan and Hong Kong are the only regions in Asia that have got the game. But some of the world's largest gaming markets are in Asia – China, South Korea and India.
Gamers in these countries may not wait for the official launch of "Pokemon Go" for weeks and months. The craze for the game was so much that people started playing it by downloading illegally through APK files despite possible malware threat. The makers of the game were forced to geo-block the game in Asian and South American regions, as playing through APK files caused server outage.
However, that won't stop gamers from looking for other alternatives to lay their hands on the game. People have now taken up another method to play "Pokemon Go" using VPN (Virtual Private Networks). It is clear that a late launch won't do any good as gamers will play it anyway. And those who have played with VPN or APK files can do so when it is officially released.
The game may come to India in the next few weeks as it has been added to the server list and "Unblocked" in geo-block status. It may also be released in China soon, as it has already come to Hong Kong.
However, Thailand's telecom regulator -- National Broadcasting and Telecommunications Commission -- is said to be cautious of the game in view of untoward incidences that have taken place in some countries. The game has also run into trouble in Taiwan after a lawyer sued Niantic Labs, claiming that it has used his patent that was approved in 2007.
Surprisingly, "Pokemon Go" may never come to South Korea, or perhaps after a much delay over disagreement between the local government and Google. The bone of contention is that the local government restricts uncensored map data from overseas, while the game requires real-time geospatial technologies and Google's map data to play. With the search giant refusing the government's request for use of censored map data, things look gloomy at the moment.
"Pokemon Go" is currently available only for iOS and Android platforms, but Microsoft has announced that it will come to Windows phones soon.