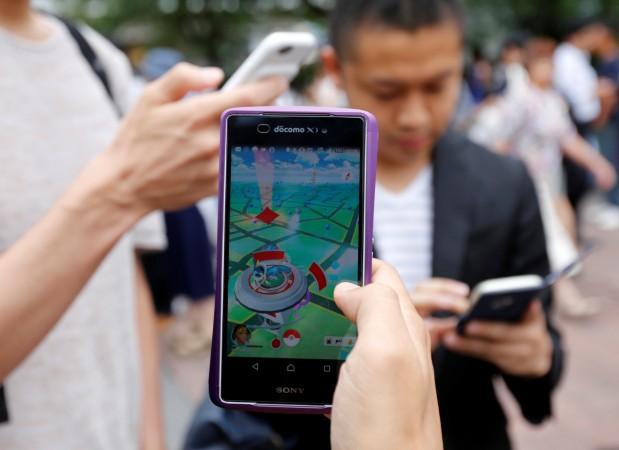 Gamers in as many as 37 countries have been having fun with latest international sensation "Pokemon Go" for weeks now, but people in most Asian countries, including India, China, South Korea, Malaysia, Singapore, Thailand, Taiwan, and Philippines are still waiting for its release. Japan and Hong Kong are the only places in Asia that have received the game.
"Pokemon Go," developed by Nintendo and Niantic, was first released on July 7. The augmented reality (AR) mobile game has beaten other popular games like Color Switch, Slither.io, Candy Crush Jelly Saga, Agar.io, and Piano Tiles 2 in terms of download. Mobile data intelligence firm Sensor Tower has claimed in a report that a total of 75 million downloads were recorded on Android and Android platforms in just 19 days into its release. Unlike other games, "Pokemon Go" requires players to catch virtual characters in real life environment.
It was reported that "Pokemon Go" would be released on July 22 in a few Asian countries but it didn't happen. Now, reports are doing the rounds that it will be launched in several Asian countries, including India, Singapore, Pakistan, Bangladesh, China, Malaysia, Vietnam, Taiwan and Philippines in August. It sounds realistic as the game has been already released in Japan and Hong Kong.
India has reportedly been added to the server list, giving a clear hint that the makers of the game are preparing to release it in the country. No deadline has been set for the launch of the game in India, but it could come as early as the first half of August.
Surprisingly, "Pokemon Go" may never be released in South Korea, though it is one of the world's largest gaming markets, owing to a disagreement with use of Google's map data. The game requires real-time geospatial technologies and Google's map data to play but South Korean government restricts uncensored map data from overseas. The search giant has refused to use censored map data, so it is uncertain if the game will come to the country.
There was also speculation doing the rounds that China was skeptical about the game, as it believed the U.S. and Japan could use "Pokemon Go" to spy on its military bases and other sensitive facilities, But this rumour has been cleared as the game has come to Hong Kong and it appears like gamers in China will not have to wait for too long.