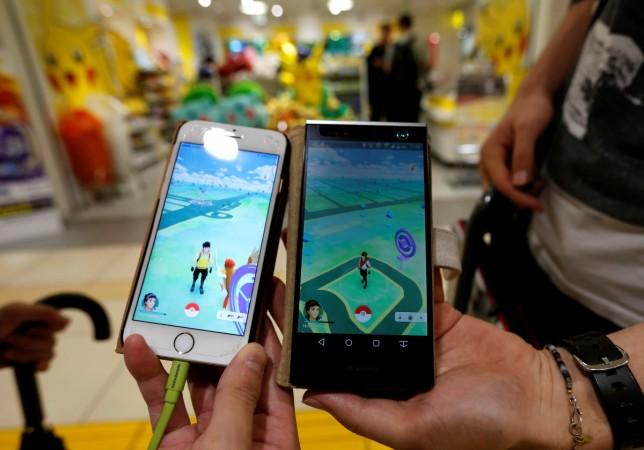 Some may take Niantic Labs' latest move of relaxing ban on those who cheated while playing "Pokemon Go" as an attempt to counter a steady decline in the number of users, but gamers, who were banned from the game for downloading apps that helped cheat, will get a second chance to catch Pokemons.
The news comes amid reports that "Pokemon Go" users have declined drastically after peaking 25 million on July 14. Mobile data intelligence firm Sensor Tower has claimed that 75 million downloads were recorded on Android and iOS platforms just 19 days into its release, beating popular games like Color Switch, Slither.io, Candy Crush Jelly Saga, Agar.io, and Piano Tiles 2 in terms of download. However, several reports have claimed that number of users of the game has dropped by a huge proportion over the last one month.
Niantic Labs have said in statement that they will lift ban on those gamers who may have used unauthorised apps without knowing what they actually do. However, they will be banned again if they repeat offence.
"Some players may not have realised that some add-on map apps do more than just show you nearby Pokemon. Each end-user app can be used as a collection tool by the app creator, invisibly collecting and forwarding data to the app creator with or without the knowledge of the end user," said the developer in a statement.
"These apps can have an effect similar to DDoS attacks on our servers. Because of this we have had to ban some accounts associated with using these add-on map tools, leading to confusion by some users about why they were banned. This is a small subset of the accounts banned."
The company has unbanned accounts that seem to have unwittingly used third-party "add-on" apps, but not those whose sole purpose was to scrape data and those that "used apps or websites to remotely capture Pokemon, battle or deploy on Gyms, or harvest resources from PokeStops." It said that aggressive banning will continue to occur for players who engage in cheating to ensure a fair, fun, and legitimate experience for all players.
Niantic Labs have earlier said that they would ban the cheaters permanently from playing the game.
"Pokemon Go" is available in about 80 countries, including several Asian countries like Japan, Hong Kong, Cambodia, Indonesia, Laos, Malaysia, Philippines, Singapore, Thailand, Vietnam and Taiwan, but it is yet to to come to three big gaming markets – India, China and South Korea.
It was earlier reported that the game would come to India, China and several other countries in August, but it may not happen. The new sensation was released in a few countries on Aug. 6, and lost in silence after that. The game requires real-time geospatial technologies and Google's map data to play, so it may never come to South Korea, as the country prohibits use of uncensored map data from overseas, but there is no big reason why it is not released in India, China and several other countries.
It appears like "Pokemon Go" will come to some countries only when the hype is completely gone.