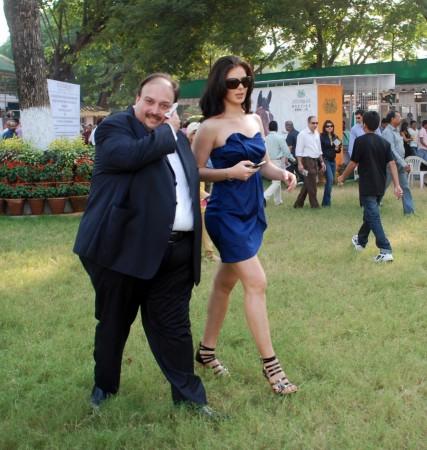 Mehul Choksi, one of the defendants in the Punjab National Bank fraud case, has filed a court application on Monday asking for the non-bailable warrant issued in his name to be cancelled. He said he fears for his life due to the growing number of lynchings in India.
Choksi, who is the uncle of diamond jeweller Nirav Modi, is accused of defrauding the PNB of $2 billion. He fled India before the case came to light. In his application, Choksi did not mention his current whereabouts, stating the threat to his life.
As per Reuters, the application stated that "the recent trend of mob lynching is growing," adding that Choksi fears a similar fate if he were ever to return to the country. Choksi's lawyer went on to add that the lack of prosecutions in lynching cases is encouraging more mob violence.
Choksi, who own Gitanjali Gems, fears being lynched by his own employees, who are yet to be paid for several months. The application adds that he also fears the families of detained employees and various creditors may attempt to take his life.
Both Choksi and Modi are accused of colluding with bankers to secure credit from overseas banks using fraudulent guarantees, a claim that both businessmen have denied. However, both of them left India for an unknown location before PNB could file a complaint against them.
A special court for cases under the Prevention of Money Laundering Act earlier this month issued non-bailable warrants against Choksi and Modi after the Enforcement Directorate, responsible for investigating financial crimes, filed charges against the duo and their associates.
To force Choksi to return, the ED has seized all his local assets and bank accounts, as well as shut down all his offices in India, causing Choksi to call the agencies 'prejudiced' against him.