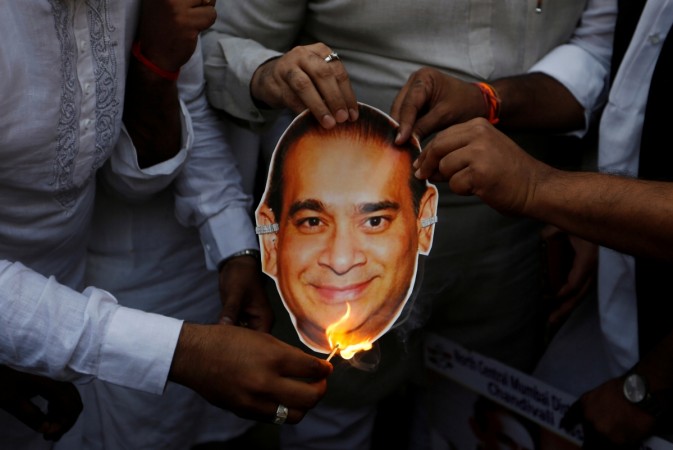 The Enforcement Directorate (ED) has seized Nirav Modi's 11 properties in Dubai worth Rs 56.2 crore. Earlier in October, the ED had attached properties worth Rs 225 crore in Hong Kong.
The investigative agency is looking into the Punjab National Bank scam and Nirav Modi's role in it.
To seize the Dubai properties, the ED had to file letters rogatory (LRs) which is required to seek judicial assistance from a foreign court. Once the LRs are issued, the properties and assets can be frozen by the authority concerned in the matter.
"During the investigation, it was found that certain valuables belonging to Nirav Modi's companies are lying in the vaults of a Hong Kong-based logistics company. Further details like the value, consignee, shipper, ownership of these shipments were obtained after the investigations. After we found evidence of ownership and value of the goods, the same were attached," the ED was quoted as saying by India Today.
Modi, a diamantaire, had shipped many assets to Hong Kong via Dubai-based companies. It was done in 26 shipments after the Central Bureau of Investigation registered cases against him along with his uncle Mehul Choksi.
PTI reports that the ED has attached properties of Modi and his family members worth Rs 700 crore in India.
Nirav Modi came to the limelight when it was discovered that he allegedly cheated Punjab National Bank of at least Rs 13,000 crore. He is being investigated for loan default and money laundering along with Choksi.
Reports state that Modi laundered over Rs 6,400 crore through shell companies in foreign locations which are controlled by Modi and his family members.
Earlier this week, the ED had arrested Mehul Choksi's associate when he arrived at Kolkata airport from Hong Kong.
Currently, both Modi and Choksi are on the run.