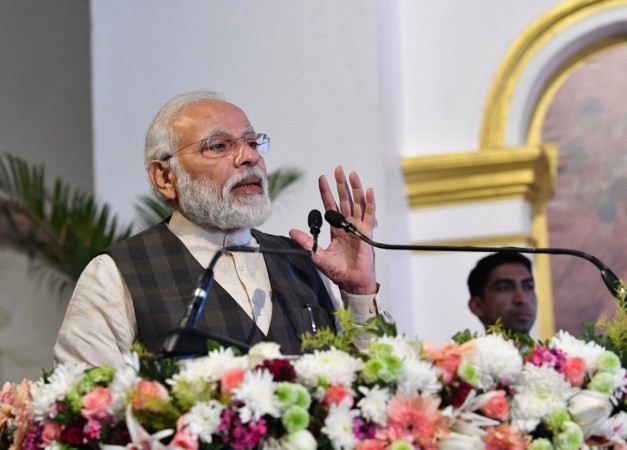 Prime Minister Narendra Modi is addressing the 61st edition of his monthly radio programme -- Mann Ki Baat -- on Sunday at 6 pm.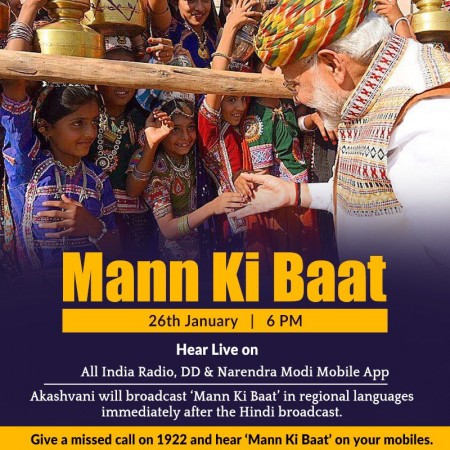 Here are the live updates of PM Modi's 'Mann Ki Baat':
My dear countrymen, Namaskar. Today is the 26th of January, says PM Modi while addressing his first monthly programme in 2020.
Friends, this time, it came across as appropriate to change the broadcast time of Mann Ki Baat, on account of the Republic Day celebrations. And that is why I am reaching out to you this evening through Mann Ki Baat, having thought of a separate time slot: Modi
PM Modi said, "We have come together, once again, on the dais of Mann Ki Baat. This is to discuss newer subjects; to celebrate the latest achievements of our countrymen; in fact, to celebrate India."
When every Indian takes a step forward, it results in India going ahead by 130 crore steps, says the prime minister.
PM said: "My dear countrymen, we touched upon the Mann Ki Baat charter. The ethos of public participation, besides in the area of sanitation, is rising rapidly on another front... and that is water conservation."
Modi said that one area which has witnessed wide-scale public participation is water conservation. From Uttarakhand to Tamil Nadu, a lot of good work has been done, the PM added.
PM Modi thanked the people of Assam for the excellent arrangements at the Khelo India Youth Games.
My dear countrymen, the exam season has arrived, and obviously all the students will be busy giving final shape to their preparations: PM Modi
PM: "Efforts to ensure that our New India remains fit that are evident at every level fills us with fervour & enthusiasm. The 'Fit India School' campaign, which started in November last year, is also bringing results."
"A significant agreement was signed in Delhi. With it, the close-to-25-year-old Bru-Reang refugee crisis, a painful chapter, was put to an end forever and ever. Due to the busy routine and festive season, you might not have been able to learn about this historic agreement in detail. So I thought, I should definitely discuss this in Mann ki Baat. This problem pertains to the 90s. Finally the new decade of 2020, has brought a new ray of hope in the life of the Bru-Reang community," said PM Modi.
This timing of the programme was changed for today from its usual 11 am to avoid a clash with the Republic Day celebrations in the morning.