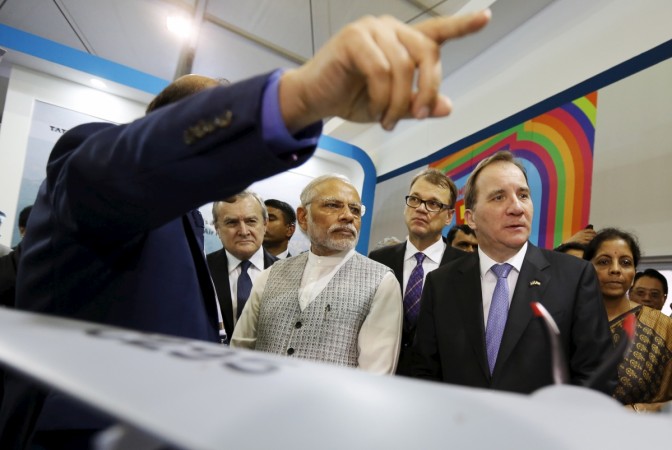 Indian Prime Minister Narendra Modi is all set to attend the first Indo-Nordic summit during his two-day visit to Sweden starting from April 17. During his trip to the Swedish capital Stockholm, PM Modi will be meeting leaders of five Nordic nations -- Sweden, Norway, Finland, Denmark, and Iceland.
Modi will hold discussions with the Nordic leaders on trade, investments, environment, renewable energy and climate change among others. The official statement from the Swedish prime minister's office also said that "the government is working to strengthen Sweden's role as a key partner for India in the country's rapid development, especially in innovation," Economic Times reported.
The Swedish ambassador to India, Klas Molin, said that India and Sweden have shared a strong relationship over the past few years. Modi's Swedish counterpart, Stefan Lofven, had visited India in 2016 to show his support for the 'Make-in-India Week' held in Mumbai.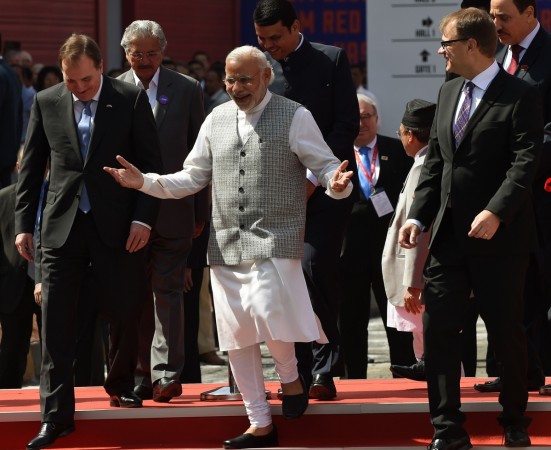 The proposal for the Indo-Nordic summit was put forth by Modi that was accepted by Swedish PM Lofven. "You have environment and climate, trans-boundary issues of common concern where we have been gratified and heartened by India's leadership in taking on an important responsibility, assuming responsibility for some of these global issues in a very positive way," Lofven was quoted as saying by IANS.
Lofven further added, "I think you will also hopefully see the leaders discussing and agreeing perhaps on continuing the work that was started two years ago in Mumbai where we had a joint statement outlining a plethora of issues and areas in which to cooperate."
This is the first time since 1988 that an Indian prime minister is set to visit Stockholm. The last Indian prime minister to visit Sweden was Rajiv Gandhi.
This is also the second time that a world leader will be a part of a summit with the five Nordic leaders -- first being former US president Barack Obama. After holding the summit, Modi will also meet the Indian diaspora during his visit as there are nearly 25,000 Indians living in Sweden, ET reported.