PM Modi said the Indian athletes had lived up to the expectations of their countrymen in Gold Coast.
India finished third on the medal table, behind Australia and England with 66 medals.
Commonwealth Games gold medal-winning paddler Manika Batra also spoke during Sunday's Mann Ki Baat.
Prime Minister Narendra Modi lauded Indian athletes performances in the recently-concluded Commonwealth Games while addressing the nation via his monthly radio program "Mann Ki Baat" Sunday, April 29.
Modi acknowledged the female athletes' medal-winning show and said Commonwealth Games 2018 will also be special because of their "excellent performances", The 67-year-old also pointed out there were a lot of pathbreaking "firsts" achieved by the Indian contingent in Gold Coast.
Notably, India had finished third in the 21st edition of the quadrennial multi-sport spectacle with 66 medals. The number of gold medals Indian athletes won, 26, was more than the Silver and Bronze medals (20 each). Female athletes won a total of 28 individual medals in Gold Coast.
The prime minister also acknowledged the performances of table tennis star Manika Batra, 15-year-old gold medal-winning shooter Anish Bhanwala and badminton stars PV Sindhu and Saina Nehwal, who featured in an all-Indian women's singles gold medal match.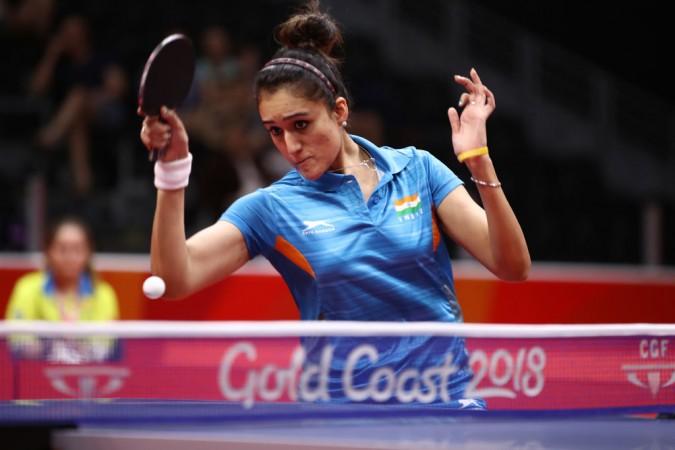 "Our players lived up to the expectations of the nation and went on a medal-winning spree. Be it shooting, wrestling, weightlifting, table tennis or badminton, it was a record performance by our athletes," Modi said.
"India's performance in Commonwealth Games was par excellence. At the same time, it was special. Special in the sense that this time there were many pathbreaking 'firsts'," he added.
"After each event ends, when the medal is represented to an Indian athlete, the Tricolour is raised, and the national anthem is heard, at that time the feeling of satisfaction, joy, and pride is something special in itself.
"Manika Batra won medals in every event she participated. She won the first women's singles table tennis gold for India. Shooting contingent won us the most number of medals. 15-year-old Anish Bhanwala became the youngest Indian to win a Commonwealth Games.
"It's special also because of the performances of our female athletes. Majority of our medalists were females. Be it squash, boxing, weightlifting or shooting, female players excelled."
Paddler Manika joins PM Modi in Mann Ki Baat
The latest edition of the weekly radio program also featured the likes of Batra, weightlifters P Gururaja and Mirabai Chanu.
"I want to tell the listeners of Mann Ki Baat that am I am elated seeing the popularity of table tennis grow in India," Manika, who won four medals in Gold Coast, said.
She added: I played the best table tennis of my life in Gold Coast. Before that, I had practiced a lot with my coach Sandeep sir [Sandeep Gupta]. I had attended training camps in Portugal and I want to thank the government for helping us with exposure trips.
"I want to tell one thing to the youngsters of this country: 'Never give up, explore yourself'."
Listen to the latest edition of Mann Ki Baat (April 29, 2018) below.