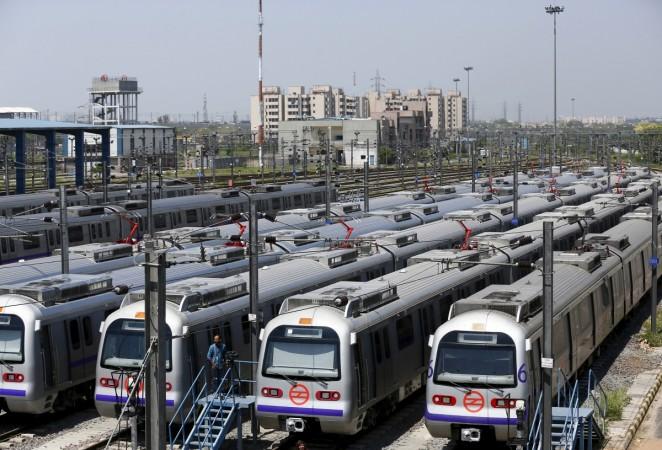 The Aam Aadmi Party (AAP) once again set its crosshairs on Prime Minister Narendra Modi, accusing him of asking money from Paytm as news emerged that the app would be part of a process that would take 10 stations of Delhi Metro cashless from January 1, 2017.
The Delhi Metro Rail Corporation (DMRC) currently uses cash almost exclusively when it comes to transactions involving tickets and periodical passes. However, according to an official statement: "10 Metro stations of the Delhi Metro network will go completely cashless in their transactions from January 1, 2017, onwards as part of the Government of India's vision to transform India into a cashless economy."
The DMRC added in the statement: "The cashless transactions for token or smart card purchase or top up at these stations can be done through Paytm by using Paytm QR-code, which will be displayed at token counters or customer care centre of these stations."
According to IANS, the stations include Rohini East and West on the red line, MG Road on the yellow line, and Nehru Place and Kailash Colony on the violet line. The most number of cashless stations seem to be on the blue line: Mayur Vihar Phase-I, Nirman Vihar, Tilak Nagar, Janakpuri West, and Noida Sector-15.
Political reaction
Delhi Chief Minister Arvind Kejriwal in particular has so far viewed any and every change brought by the Central government in Delhi as a political move. The party also showed that although it had parted ways with some of its older members, their ideologies still matched.
First, former AAP member and Swaraj Abhiyan founder Prashant Bhushan tweeted: "After 40Cr from Sahara &25Cr from Birla,what did Modi get from Paytm promote It? It has emerged biggest gainer from Noteban. Cashful Modiji! [sic]" And then Kejriwal retweeted it, putting his stamp of approval on the allegation.
See for yourself: