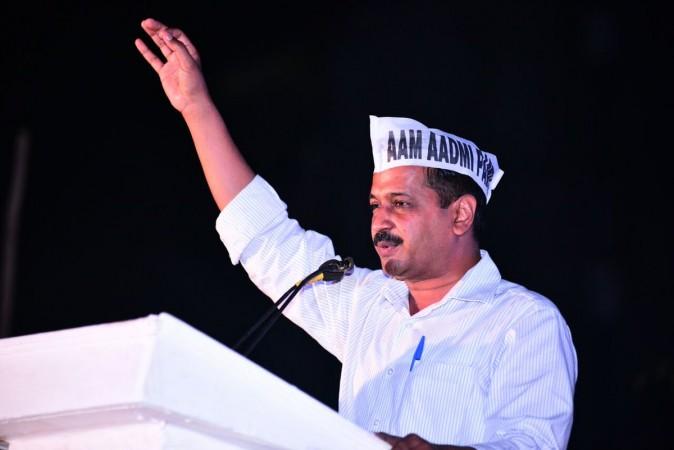 The Aam Aadmi Party (AAP) on Friday evening ressurrected the Mufflerman meme of its convenor and Delhi Chief Minister Arvind Kejriwal ahead of the upcoming elections in Gujarat, Punjab and Goa, in what is believed to be an effort to reach out to the mobile-savvy youth in the three states.
Kejriwal is one of the rare politicians who has taken online trolling in his stride. For example, he appeared alongside a spoof of himself in a video made by The Viral Fever. The video also featured a spoof of journalist Arnab Goswami. Later, both Goswami and Kejriwal appeared in a live programme that was a spoof of that video.
This Mufflerman persona also started as a meme that was meant to spoof the iconic muffler Kejriwal used to wear during the harsh winters of Delhi in the early days of his political career. However, Kejriwal and the AAP decided to turn the meme on its head and into an icon of Kejriwal and his political push.
Now, with Assembly elections coming up in Gujarat, Punjab and Goa, the AAP is looking to milk every bit of advantage it can to either push the BJP on the back foot -- as is the case in Gujarat or Goa -- or take an honest stab at forming government -- as in Punjab. After all, the only seats the party had won in the 2014 Assembly elections were from Punjab.
Youth are expected to play a huge role in each of these elections, and resurrection of the Mufflerman meme could be yet another ploy by Kejriwal and the AAP efforts to garner their support.
Additionally, the Game of Thrones reference -- Kejriwal is shown sitting on the Iron Throne that has become a common sight in the TV series based on George RR Martin's A Song of Ice and Fire series -- is also expected to be a big draw, given the thinly veiled allegory for the quest for power. The line "Winter is coming" is also a famous one from the HBO series, and of course, the muffler comes out to complete the Mufflerman only in winter.
See the image here: