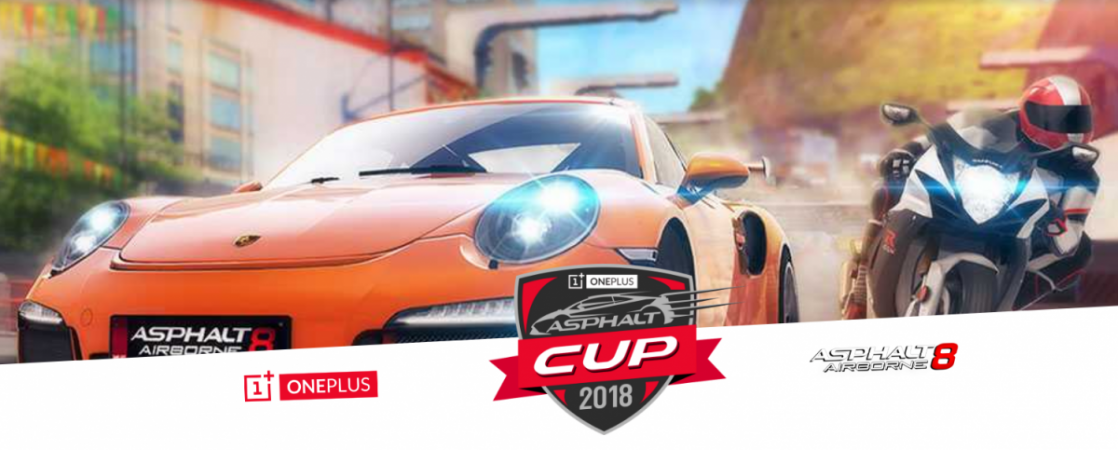 OnePlus is one of the most consumer-friendly brands in India, after all, it was rated the most trusted brand in India last year. The Chinese smartphone maker has found more than one ways to give back to its community through online competitions and promotions. Continuing this trend, OnePlus is starting one-of-its-kind championship to let fans win a lot more than just a few goodies and accessories.
OnePlus and Gameloft – the popular mobile game developer – have come together to offer India's first-ever exclusive online racing championship on a smartphone. This partnership bears a fruitful outcome for mobile gamers, especially if you're into car racing.
OnePlus and Gameloft announced "OnePlus Asphalt Cup," which brings together all mobile gamers to compete against each other by playing the critically-acclaimed Asphalt 8: Airborne. The contest begins on June 13 and runs through July 8, 2018.
What do winners get?
Besides 4 weeks unlimited fun and challenge? Well, OnePlus isn't the one to disappoint you. After completing the month-long event, top 3 scorers will win a combined cash prize worth Rs 9 lakh along with OnePlus 6 and Bullets Wireless Bluetooth earphones.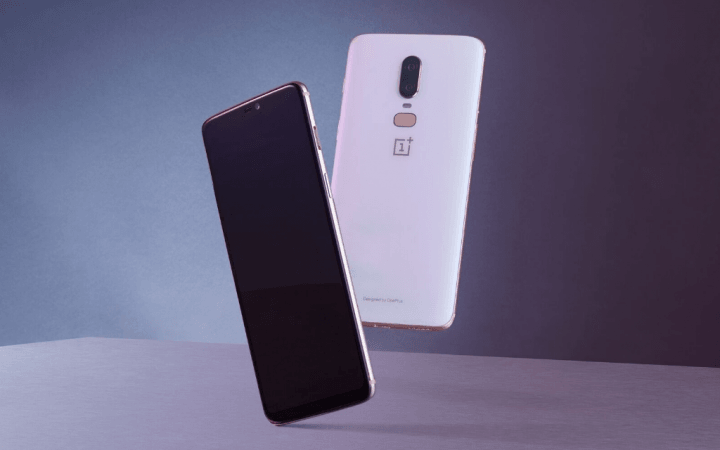 If that isn't enough, Asphalt 8 players will receive in-game rewards worth Rs 2 crore every week. Also, top 5 racers each week will win OnePlus Bullets Wireless earphones and top 25 racers will receive exclusive goodies from OnePlus and Gameloft.
It's unclear which OnePlus 6 variant will be given to the winners at the end of the contest, but even the cheapest model costs Rs 34,999. But the company's press release announcing the new championship details specifications of the 8GB RAM variant, which is priced at Rs 39,999. The Bullets Wireless earphones, on the other hand, cost Rs 3,999.
For those who can play without getting bored, this new championship is a lucrative offer – one mustn't miss.
How to get started?
First of all, you'll need to register yourself to participate in the contest. You can do so from the OnePlus Asphalt Cup website, where all the details about the contest and prizes are published.
Participants must download the game on their phone from Google Play Store or App Store. Launch the game, and click on Events tab and then select OnePlus Asphalt Cup event. Then choose your car and booster, and start racing. Make sure you beat your opponents, but you can do so in multiple attempts.
There are weekly contests labelled TLE #1, TLE #2, TLE #3 and TLE #4 starting June 13. You can join them individually.
For OnePlus, it makes sense to launch a contest such as this to promote its OnePlus 6 smartphone, which packs supreme power when it comes to handling high-GPU games and the integrated Gaming Mode is just a bonus.
"This championship that will not only bridge the gap between console and mobile gaming but also accelerate the evolution of hard-core gamers in India," Vikas Agarwal, General Manager, OnePlus India, said in a statement.
Get your engines revving!