Apple is constantly testing and working on new products. But there's no such thing as a secret in the technology category as information finds its way out one way or another. Now, there's some exciting news around a new Apple invention that could mark the beginning of a new product line like nothing we've seen before.
For so long, people have been curious about the lack of a touchscreen in the Mac series and change doesn't come easy with Apple. As it appears, Apple is finally considering the big change of supporting touchscreen functionality for a computer, but it's not going to be one of the Macs.
According to a 9to5Mac report, Apple is working on a new device codenamed Star, bearing a model number N84, which is believed to be a hybrid computer running a "derivative of iOS."
Details on the new computer, which is reportedly going through a prototype phase, are scarce, but there are a few interesting snippets of information that could tell us what to expect from the new Apple computer when launched in the coming years.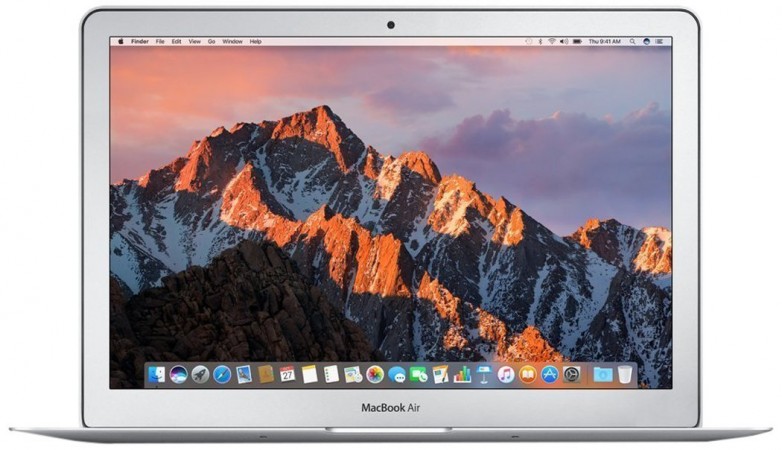 As per the report, which gathered the information over the past few months from sources in the supply chain, the new device could be the first Apple computer/notebook to come with an ARM processor. But things get interesting with the other features such as touchscreen, SIM card slot, GPS, compass and water resistance.
Another evidence supporting ARM-based notebook than a mobile device is that the machine could run EFI (Extensible Firmware Interface) - a boot system used by Macs. With all this information, it is safe to say that a new MacBook alternative is in the offing.
As exciting as it all sounds, fans must wait a long time before seeing the final product. The prototypes of the new notebook are being manufactured by Pegatron - a long-time Apple partner in China that produces other products for the company - since earlier this year.
According to 9to5Mac, the prototypes are also sent to Apple's HQ in Cupertino for testing by the employees. Once the product goes through final testing and all necessary approvals, it is expected to start shipping in 2020. Until we hear more on this mysterious product line, it's best to keep a tab on expectations.