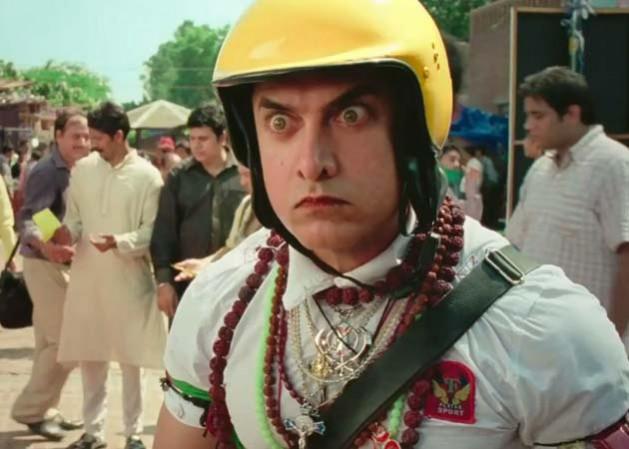 Salman Khan, Rani Mukherjee, Pooja Bedi, Ranvir Shorey, Ritesh Sidhwani, Karan Johar, Vivek Agnihotri, Anurag Kashyap and several Bollywood celebrities have condemned the attack on theatres screening Aamir Khan's "PK", which hit the screens on 19 December.
"PK" is a comedy drama film -- a satire on God and godmen. But while the Aamir Khan and Anushka Sharma starrer did superb business at the box office, but it earned the wrath of some for its "anti-Hindu" dialogues and scenes, which appear to have hurt the religious sentiments of some sections of the society.
Hindu activist groups have given a call to boycott "PK" as it allegedly "made fun" of the Hindu religion by misusing the freedom of expression. They claimed that the film "denigrated" the Hindu "culture and religion". These groups have also filed a PIL against the film actor, producers and director.
Vishwa Hindu Parishad (VHP), Bajrang Dal and few other groups staged protests against "PK" and vandalised prominent theatres screening the film in Mumbai, Ahmedabad and Bhopal.
This alleged attack on the theatres has not gone down well with many Bollywood celebrities, who took to their Twitter pages to condemn the act. Here are the tweets of Bollywood stars in support of "PK".
Salman Khan
Is PK not an amazzziiiiing film?
Rani Mukherjee
#PK is undoubtedly the best film this year. PK isn't disrespectful to any religion infant it teaches us the real meaning of religion.
Filmmaker Karan Johar
Attacking a duly censored film has to stop!!! What kind of a democracy are we living in?? No film should be targeted or be allowed to..,#PK."
Filmmaker Vivek Agnihotri
If we all are so enlightened than why do we need a film like #pk to question the pimps of religion. Isn't it common sense? All those gundas attacking cinema halls showing #pk must be arrested immediately and locked up with Asaram.
Colors CEO Raj Nayak
In Progressive India 2014, I don't understand the concept of ban. Even the Supreme court says don't watch the film if you don't like it! #PK
Pooja Bedi
God wants SPIRITUAL FRUIT.. not RELIGIOUS NUTS!! LLet's support #PK. I love the bit in #PK when aamir says.. God creatd earth, planets. Galaxies &universes & u a mortal are "protecting" that gigantic force?
Ranvir Shorey
I would say these morons vandalising against PKshould go get jobs, except that we all know this is their livelihood.
Ritesh Sidhwani
PK is a must watch. I am a believer and nowhere does it hurt our sentiments or questions religion. In fact it teaches you to love. And not fear in the name of God. What it rightfully does is questions the so called messengers and their role between us and our belief."