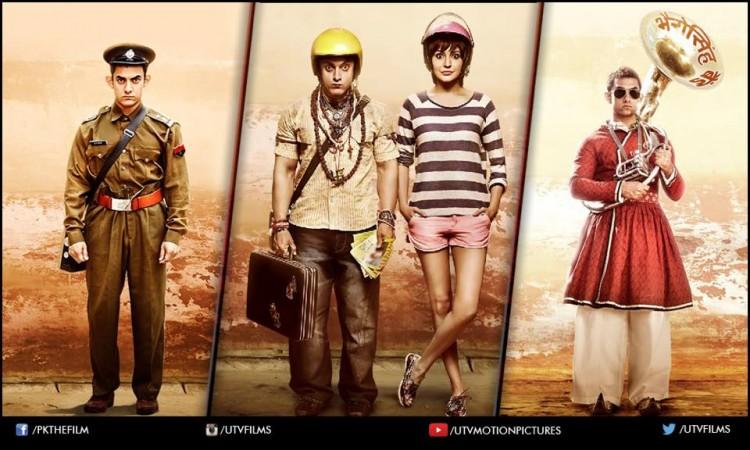 A day after VHP and Bajrang Dal attacked the screening of Aamir Khan's "PK", Maharashtra government ordered the police to look into the content of the film.
Minister of State for Home (Rural) Prof Ram Shinde asked additional director general of police Deven Bharti to "look into" the film to check if it contains objectionable scenes or dialogues.
Shinde also promised to take necessary action if objectionable contents are found .
"I have asked special IG (law and order) Deven Bharti to check if any of the dialogues or scenes in 'PK' contain objectionable material that can hurt religious sentiments or create law and order problems. I have requested him to submit his report at the earliest, and if necessary, we will take action under suitable sections of the law. I may watch the film myself to ascertain its contents," Shinde told The Times of India.
Rajkumar Hirani's directorial landed into controversy after several religious outfits protested against the screening of the film in India. They said that the film hurts the religious sentiments and should be banned.
Right-wing groups stopped the screening of the film in Delhi, Hyderabad, Madhya Pradesh, Bihar, Gujarat and Maharashtra.
"The movie hurts the sentiments of Hindus, it should be banned immediately," Hindu Sena national president Vishnu Gupta told IANS. Gupta also said that the censor board chairperson should be removed immediately.
"The film has dishonored the Hindu religion and ridiculed gods and goddesses. The film was financed from Dubai and Pakistan. It's a conspiracy to undermine the Hindu religion. It should be banned immediately," Bhupesh Nayak, Bhubaneswar district coordinator of the Bajrang Dal, told reporters.
Meanwhile, following the protests across the country police have deployed security personnel at several theaters.
"After receiving complaints of protests at several places, we have deployed security personnel at the cinema halls to maintain law and order," a Delhi Police official told IANS.