Google had launched the Pixel 2 and Pixel 2 XL smartphones in October. Both smartphones are looking to build on the success of the original Pixel, but many issues have been reported on its screens from blue tint to burn-ins in the last few weeks.
Now, a new issue is being reported by the owners of Google Pixel 2 XL. The latest problem arises on the Pixel 2 XL models with the display that flash when it is unlocked.
Pixel 2 XL users have flooded the Pixel User Community forum with complaints. One of the users wrote on the forum, "I'm not sure why, but the Pixel 2 XL screen flashes when unlocking."
A Google Pixel 2 XL user who is experiencing this problem captured a video showing how the screen is flashing brightly before unlocking. However, some users also pointed that the flashing doesn't occur every time.
The issue was noted after the purchase of the device, restarting the phone might help to stop the unexplained flashing, but the problem comes back the very next morning.
Solutions, like disabling Adaptive Brightness, or doing a factory reset, doesn't seem to work in this case. Turning off the ambient display is a working solution, albiet temporarily.
Google is yet to recognise the issue, however, we can expect a type of software patch to fix the glitch. It will be interesting to see how Google is going to respond to the new issue.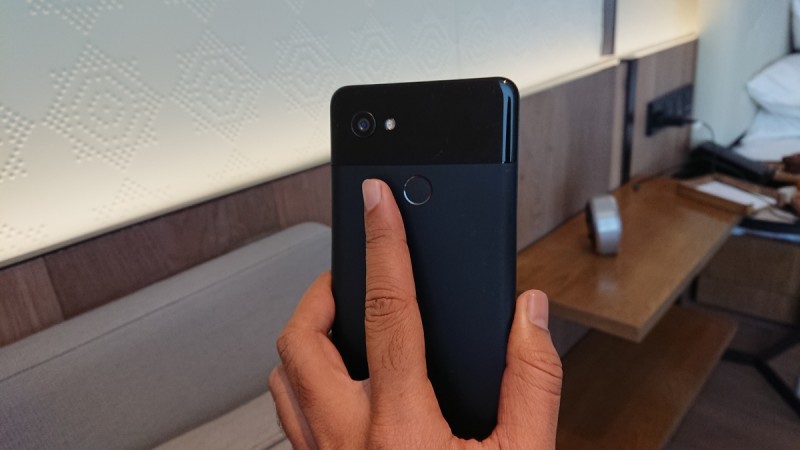 Earlier the issues with the Pixel 2 XL screen included the display's propensity to suffer from burn-in. In simple words, an older image was still somewhat visible on the screen like a layer, even after the display was showing something else.
Owners of both Pixel 2 and the Pixel 2 XL smartphones are encouraged to take legal action against Google, HTC and LG because of the issues with the display of both the smartphones.