Search engine giant Google has commenced rolling out the November update to the company's latest flagship Pixel 2 series and unlike previous times, it not only has the security patch, but also several critical bug fixes in the software.
For those unaware, soon after Google's Pixel 2 and Pixel 2 XL reached owners and tech reviewers in late October, several people complained that the devices had sub-par screen quality, annoying clicking noises and other bugs.
Also read: EPIC FAIL: Apple iPhone X FaceID falsely identifies brother as owner. NO! They are not twins
Taking note of all the issues, Mountain View-based company on October 26, clarified that Pixel 2 series screen issuse is not related to hardware and announced it was working on a software patch to resolve all the bugs.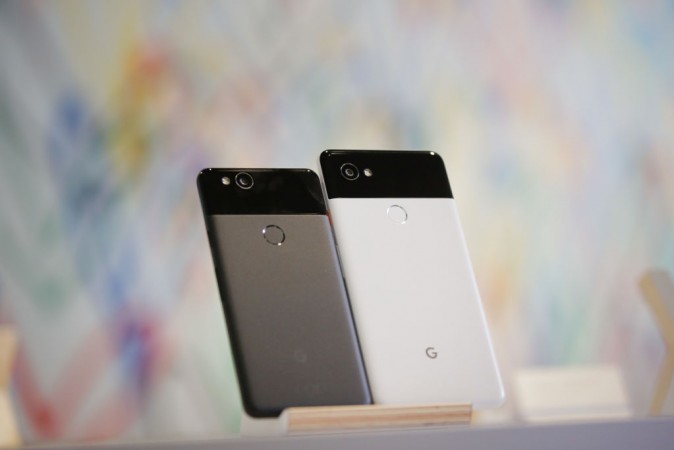 "This update includes some of the enhancements we posted about on October 26, such as the new Saturated color mode for Pixel 2 and Pixel 2 XL, a fix for the faint clicking noise heard in some Pixel 2s, and other bug and security updates," Orrin, manager, Pixel User Community, said in a statement.
Orrin also added that this update also brings planned UI changes, which promises to extend the life of the OLED display, including the fade out of the navigation buttons at the bottom of the screen and an update to maximum brightness.
"Since all OLED displays experience some degree of decay over time, we'll continue to make enhancements which maximize the life of your Pixel screen," Orrin noted.
The company has promised to release another firmware with December security patch next month to enhance viewing experience on Pixel 2 series.
It has be noted that Google, after careful consideration of the issues in the Pixel 2 and Pixel 2 XL, has extended the hardware warranty by one additional year, meaning device owners can claim free service for two years (till October 2019), provided they are not physically damaged during accidental drops.
As far as software support service is concerned, Pixel 2 series is assured to get three years of Android OS update and an additional year of monthly security firmware.
Here's how to install software update on Google Pixel and Pixel 2 XL:
1. Once you get new software notification, select "Yes, I'm in."
2. After the software is downloaded, select "Install now."
3. After the software is installed, your phone will re-start automatically.
4. Your phone is now updated.
The OTA update roll-out process is being carried out in phases, so it will take several days to reach all the regions.
Until then, device owners can check for updates manually by going to Settings >> About Phone >> System Updates >> check for the new firmware.
Follow us @IBTimesIN_Tech on Twitter for latest updates on Google Pixel 2 series and Android OS update release schedule products.