Apple's latest iPhone X (pronounced iPhone ten) claims to have the world's most advanced FaceID face recognition biometry technology, which apparently has a chance of false acceptance of one in a million.
But, as the iPhone X begins to reach more hands across the world, it turns out that the phone's face scanner feature capability may not be that great after all.
A Reddit user has posted a video [HERE] on the social media platform showing his iPhone X's flawed FaceID feature.
In the clip, he first authenticates his face to the iPhone X and successfully unlocks it on the first try. He then hands the iPhone X to his brother who is five years junior and has discernible facial difference from his elder sibling. To everyone's shock, the phone unlocks when he puts it in front of his face!
For those unaware, Apple iPhone X comes with a TrueDepth camera system that makes use of IR laser sensor, Flood Illuminator (helps identify face even when it's dark outside), Dot Projector (30,000 invisible dots are projected onto the users face to build your unique facial map) and 7MP FaceTime snapper to accurately identify the owners face in 3D.
It is said to be much more superior to any other face recognition technology seen in current flagship phones, as it apparently has the ability to detect fake 2D photos and is intuitive enough to learn subtle changes in the owners face over time and still be able to accurately identify the user.
Many thought this really set a new benchmark in biometric security technology.
However, the viral Reddit video debunks the Apple's iPhone X FaceID's claims of accuracy and apparently gives credence to Bloomberg's recent report, which Apple vehemently denounced.
The report indicated that the Cupertino-based firm, succumbing to the pressure of meeting the demand for iPhone X units, downgraded the quality standards of the device's advanced and complex front-camera components for its supply partners to increase the production rate.
The video has gone viral on Reddit, but Apple has so far not commented on the flawed FaceID functionality.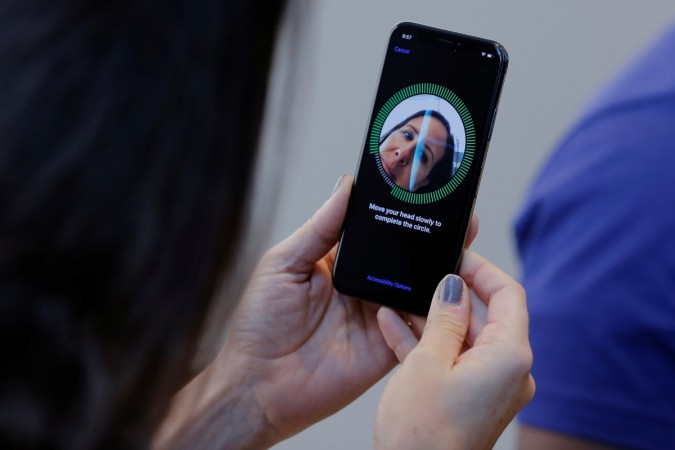 There's more...
The trouble doesn't end there for Apple. The company, which claims to have used the most durable glass cover on the iPhone X may have to answer questions on why it breaks when the phone is dropped even from a small height.
CNET tried a drop test — something I totally despise because I cannot wrap my head around why anyone would try to wilfully damage expensive mobiles just for sake of it — and its heartbreaking.
The iPhone X's back glass cover cracked from a drop from just the hip height (3 feet), the usual place where pants pockets are.
When dropped from same position display down, the cracks were deeper, but the screen was working.
Considering the fact that the iPhone X has a glass cover on both the back and the front, it's a slippery device and has a high chance of slipping out of the hand.
Make no mistake. It will cost you big bucks, especially if you didn't opt for the $199 Apple Care+, without which you have to shell out a whopping $549 for back glass replacement. [Here's the official Apple support page with iPhone repair cost details]
[Note: With Apple Care+, owners have to pay $99 + $29 as service charge + taxes for glass replacement of the iPhone X]
Our advice to prospective iPhone X buyers is simple: Get the screen guard along with the shell cover during purchase of the device. Otherwise, go to your nearest mobile shop and get the protection kit immediately.
Despite criticism of the device, the iPhone X craze has reached fever pitch in several regions across the world.
In India, all iPhone X stocks have been exhausted in both brick-and-mortar shops and e-commerce firms. Flipkart, Amazon and even Airtel Online stores have put up the "out of stock" banner on their pages.
Read more: iPhone X craze hits fever pitch in India: Black-market hoarders sell Apple phone for Rs 1.68 lakh on eBay
Stay tuned. Follow us @IBTimesIN_Tech on Twitter for the latest news on Apple products and more.