All eyes are now on HMD Global's ultimate flagship Nokia 9 now that we have seen half a dozen devices -- Nokia 2, Nokia 3, Nokia 5, Nokia 6, Nokia 7, and Nokia 8 – being released by the company this year. Expectations on the upcoming handset is huge, and some may like to pit it against the likes of Samsung Galaxy Note 8, Google Pixel 2 XL, iPhone 8 Plus and iPhone X but it appears like the yet-to-be-released OnePlus 5T and Xiaomi Mi 7 will turn out to be its real rivals in the market.
The Nokia 9 is expected to come with the best technology currently available in the market when it is launched earlier next year, so gadget lovers may compare it with premium devices from major smartphones manufacturers like Apple, Samsung and HTC. However, reports have claimed that the device could come with a price tag of around $699, which is way lower than most premium handsets, thus giving a hint that it may belong to a different category.
Also read: Will ultimate flagship Nokia 9 come with this gorgeous design?
Interestingly, OnePlus CEO Pete Lau has revealed that the upcoming OnePlus 5T would be priced below 4,000 Yuan, which is around $600. If reports are to be believed, the Nokia 9 and OnePlus 5 successor may fall in a similar price category, suggesting that they could compete with each other in the market.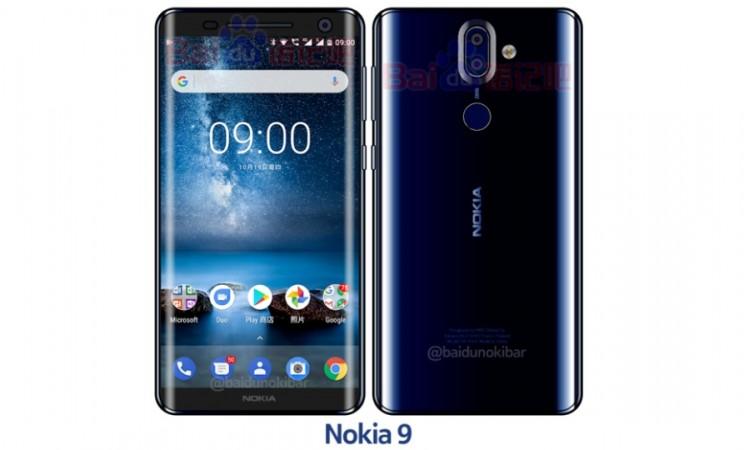 One handset that could join the fight with the Nokia 9 is Xiaomi's upcoming flagship Mi 7 as the Mi series is usually sold at an aggressive pricing in spite of impressive specifications. The current flagship Xiaomi Mi 6 was priced at $462.49 at the time of launch, so it will be safe to believe that its successor too will be reasonably priced.
What we know so far about Nokia 9
The Nokia 9 is expected to sport either a 5.46-inch or a 5.5-inch QHD OLED edge-to-edge display with 1,440x2,560 screen resolution, and powered by either a Qualcomm Snapdragon 835 or Snapdragon 845 processor. According to reports, the handset will feature an Android 8.0 Orea operating system, a 6GB/8GB RAM, a 64GB/128GB internal memory (with microSD card slot), and a 3,800mAh battery with Quick Charge 4.0 support.
In terms of camera, it is expected to mount a dual 22MP main camera with Carl Zeiss optics and a 12MP front-snapper or a dual 13MP+13MP camera with Zeiss Optics on the rear and a 13MP front- snapper.