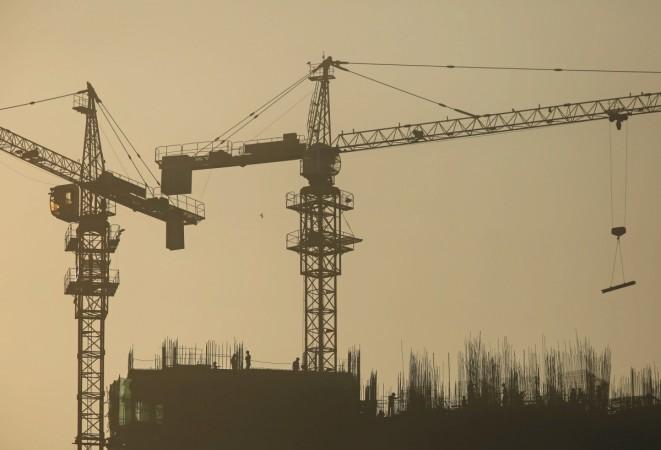 Soaring bad loans of Indian banks and unproductive assets of real estate developers are being seen as an opportunity by the Piramal Group. It intends to turn them around by partnering with the developers and, in the process, reduce the stressed assets of banks.
A Mint report said that the group's unlisted real estate firm is on the lookout for buying land parcels of real estate developers who are facing cash-crunch.
"Piramal Realty will look at good, prime parcels of land with a clean title from distressed developers and is already in talks for as many as five deals, " Anand Piramal, the group's executive director who manages the real estate business, told the daily.
"It's a good time to be in the market," he added.
In August 2015, Goldman Sachs bought a minority stake in Piramal Realty for $150 million and in the preceding month Warburg Pincus invested $268 million in the company that has about 10 million square feet under development in India's financial capital, Mumbai.
Piramal Enterprises Ltd, the group's listed entity, had recently announced a $893 million fund with the participation from Warburg Pincus and Co. and Goldman Sachs Group Inc. to buy stressed assets, or non-performing assets (NPAs), of Indian lenders.
Last month, the group's Piramal Fund Management (PFM) had said that it would be investing about Rs 15,000 crore as pre-sanctioned loans to developers, the Financial Express reported.
"These pre-sanctioned funding limits will allow our select real estate development partners to pursue opportunistic acquisitions without worrying about their external financing requirements which typically tend to distract them from the project specific underwriting," PFM managing director Khushru Jijina said.
Also read:
Budget 2016: FM Arun Jaitley removes dividend distribution tax on REITs, paves way for listing
The Piramal Enterprises stock was trading at Rs 906 at around 1.25 p.m., up about 0.60 percent from its previous close.
The cumulative gross NPAs of 24 listed public sector banks, including that of State Bank of India and its associates, stood at Rs. 3,93,035 crore as of December 31, 2015, up 50 percent from Rs. 2,61,918 crore a year ago and nearly 1.5-times their total market value of about Rs 2,62,955 crore, according to a PTI report.