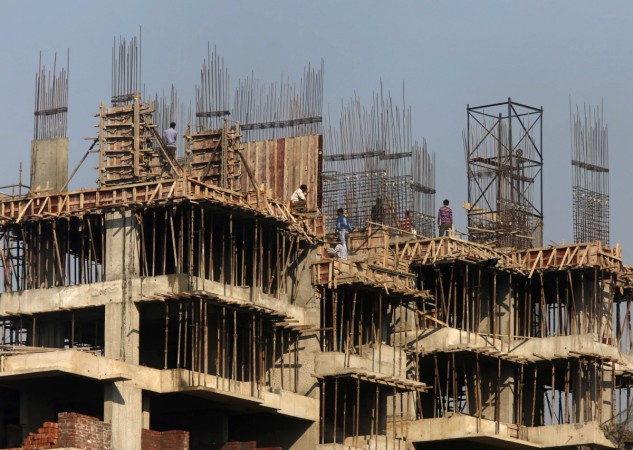 India's Finance Minister Arun Jaitley Monday accepted a long-pending demand of the real estate sector to do away with the applicability of dividend distribution tax (DDT) on real estate investment trusts (REITs).
"Another proposal to stimulate housing activity is to facilitate investments in Real Estate Investment Trusts. I propose that any distribution made out of income of SPV to the REITs and INVITs having specified shareholding will not be subjected to Dividend Distribution Tax," he said, while presenting the Budget for 2016-17, the third by the Modi government.
The DDT is currently 15 percent.
Shares of developers such as Puravankara Projects and Sobha were trading with gains after the announcement. Puravankara was up 1 percent at Rs 45.05, Sobha rose 2.85 percent and was trading at Rs 238, but Prestige Projects was down 3.07 percent at Rs 150.
The proposal will set the ball rolling for listing of REITs, said real estate advisory Colliers International India.
"With most of the hurdles getting removed, we may see introduction of REITs in Indian market soon. The introduction of REITs in India would spell scores of opportunities for developers / private funds / financial institutions, etc. as they can be used as an exit vehicle to rotate funds as per the requirement," it said in its reaction to the budget.
The DDT was making REITs "unviable," according to Amit Oberoi, head valuation and advisory at Colliers International India.
"After deducting from the rental and other revenue streams, the operating cost, trustee and management fees, and then the DDT as well, there is little return left to make REITs a viable option for the retail or institutional investor," he told International Business Times India in his pre-budget expectations a few days ago.

"This leaves the REIT earnings dependent on rental appreciation in the underlying properties, which is contrary to the fundamental principal of REITs being a stable and predictable earner," he added.
Surendra Hiranandani, chairman and managing director, House of Hiranandani, is of the view that removing the DDT would pave the way for listing of REITs.
A senior executive at RMZ Corp, real estate developer and investor, had told IBTimes earlier this month he would wait for signals from the government on dividend distribution tax (DDT) before finalising its initial public offering (IPO).