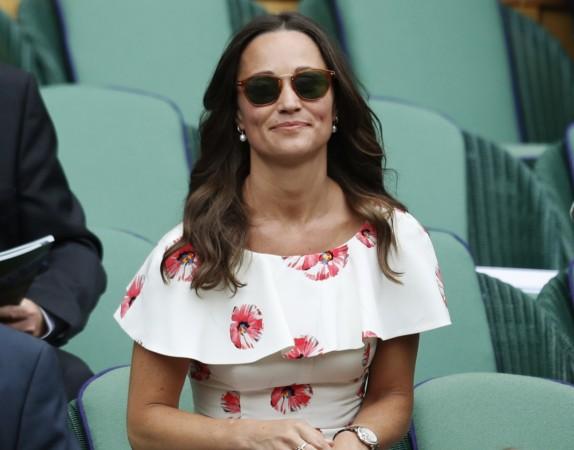 Pippa Middleton's marriage to finance James Matthews is touted as the wedding of the year. The wedding has been in the news ever since Pippa and James announced their engagement July last year.
The wedding will be a low-key affair with only family and friends attending it. However, the guest list features some known faces from the royal family and the entertainment world.
Also Read: Pippa Middleton following Kate Middleton; Bride-to-be to arrive at wedding in a carriage?
Here is everything to know about the much-awaited wedding of the year.
What do we know about Pippa Middleton's fiancé James Matthews?
James Matthews manages Hedge Fund and is the chief executive of Eden Rock Capital Management Group, but more than him his brother Spencer Matthews is famous. Spencer is a reality show Made In Chelsea contestant.
James and Pippa dated in 2012 for a short time. They reunited in 2015 and got engaged in July 2016.
Venue and date
Pippa is getting married on Saturday, May 20, at St. Mark's Church, Englefield in Berkshire. After the wedding ceremony, the couple along with the guests will move to Pippa and Kate's family home in Bucklebury for the reception. The party will be held in Carole and Michael Middleton's garden.
Guest
There has been no official figure on the guest list. While some report suggests around 150 guests are expected to attend, several other reports suggest that there will be more than 300 guests.
But the confirmed known guest includes Kate Middleton and Prince William, Prince George, Princess Charlotte, Prince Harry and his girlfriend Meghan Markle, and James Matthews' brother Spencer Matthews.
The confirmed guest who will not attend the wedding is Spencer's girlfriend Vogue Williams.
"Pippa's view is that it wouldn't be appropriate for her to be there after a few months of dating. But some are shocked because her future brother-in-law will end up attending on his own," Mirror quoted a source as saying.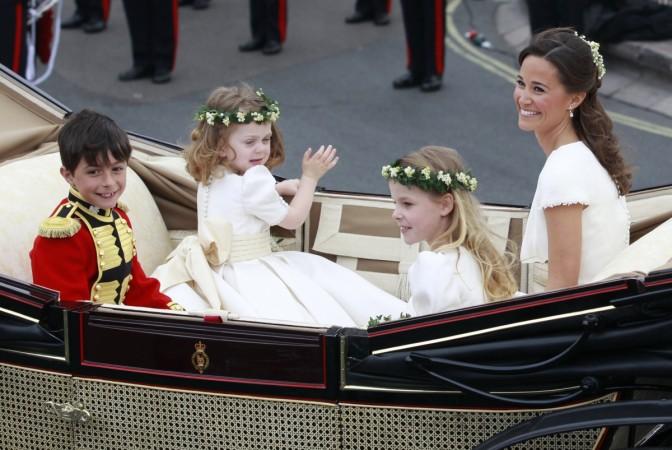 How much are they spending and what is the theme?
According to reports, the SCOTTISH-themed wedding will cost approximately $500,000 that includes a donation of around £40,000 ($51,726) from an anonymous Russian. The Russian donor has given 17lb of beluga caviar for the wedding.
The guests will enjoy food sourced from the region around Glen Affric, including haggis canapés and lamb, Daily Mail reported.
Pippa Middleton's wedding gown
British designer Giles Deacon is said to designing her wedding gown. Although there has been no official confirmation, reports suggest that he has indeed designed the wedding gown. The design is very simple, elegant and it's all handmade," a source close to Giles Deacon's team told E! News.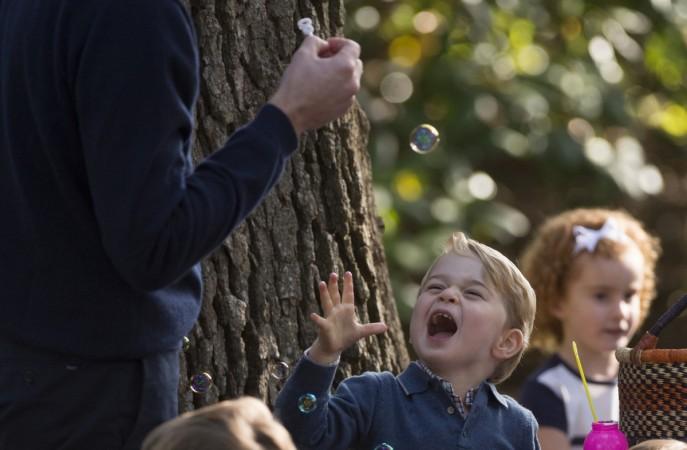 Who will be the best man and bridesmaid?
Spencer is expected to be James' best man, but Kate Middleton will not be Pippa's bridesmaid. According to reports, the Duchess will just do the reading, as she wants Pippa to be in the limelight.
Prince George and Princess Charlotte will play an important role in their aunt Pippa's wedding. George will be the pageboy while Charlotte will be the flower girl.