Pippa Middleton is following in the footsteps of her elder sister Kate Middleton, who had an extravaganza royal wedding. Like Kate, Pippa is also planning to have a royal wedding and she is leaving no stone unturned for that.
According to reports, Pippa will arrive at her wedding in a carriage just like her sister Kate did on April 29, 2011, at Westminster Abbey in London. Kate along with other guests will watch, as locally bred horses will pull Pippa to St Mark's Church, in Englefield, Berks, on Saturday.
Also Read: Pippa Middleton's wedding dress details reveal the bridal gown is 'elegant and handmade'
"I have heard on good authority that Pippa will be riding in a carriage from Bucklebury to the church in Englefield, just like a princess," one villager told The Sun, adding, "A livery yard owner has been told that she will be driven in a carriage to the church."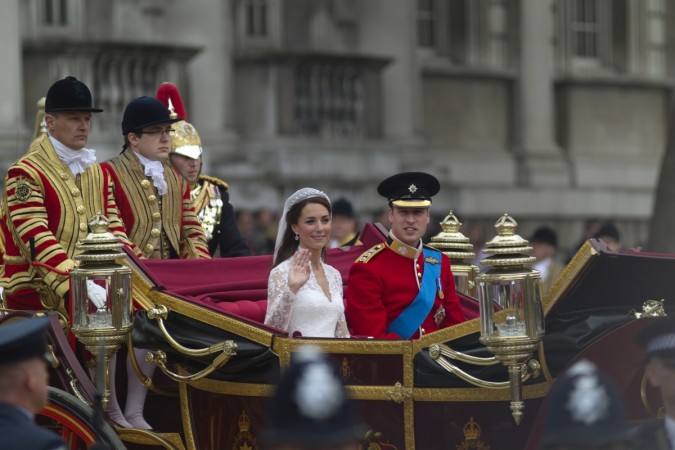 This information came out after Pippa and her mother Carole Middleton went for lunch on Wednesday at Englefield House, where the reception will take place.
The wedding, which will happen on May 20, will be a grand affair with members of the royal family, including Kate, Prince William, Prince George, Princess Charlotte and Prince Harry along with his girlfriend Meghan Markle. The security arrangements are also foolproof.
"A police officer told all the villagers that once the announcement was made that Megan was definitely coming, security planning went into overdrive. That security has been in evidence in the village and the police said it had been taken up several notches with the announcement because of the media interest in her and her relationship with Prince Harry," another villager told The Sun.
"She has international appeal and there are Spanish film crews in the village. People might come here just because of her."
Pippa will marry fiancé James Matthews on May 20, Saturday, at St. Mark's Church Englefield in Berkshire.