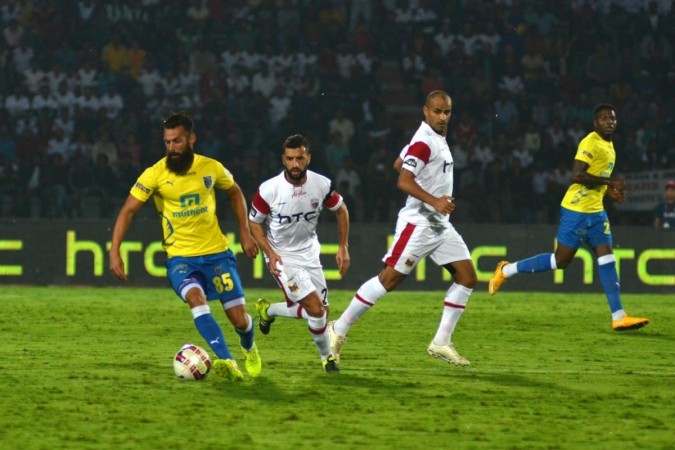 Kerala Chief Minister Pinarayi Vijayan gave a green signal to Sachin Tendulkar and his team, Kerala Blasters, to set up a state-of-the-art football academy in the state. A 20-acre stretch of land has been allotted by the CPI(M)-led Kerala government for the establishment of a residential academy in 'God's own country.'
Indian cricket legend Tendulkar met Vijayan and his Cabinet colleagues in June this year to discuss the proposal of establishing a residential football academy, with an aim to develop 100 top footballers in the next five years.
According to Goal, it is believed that the academy would be functional in 2017. The current plan involves strategies to make it active over a 10-year period. The organisers will admit at least 20 young footballers per year to groom them further. From putting in place cutting-edge training infrastructure to employing highly-experienced football coaches, the Indian Super League franchisee are looking at every possible step to make the facility a top one.
In the pipeline is the construction of eight football pitches, a residential complex alongside a technical block (intensive coaching centres) and an administrative block.
Kerala Blasters will be playing in their third season in ISL 2016, which gets under way on Oct. 1. They take on NorthEast United FC in the opening game of the Indian football tournament in Guwahati.
The side, coached by Steve Coppell, will be embarking on a two-week preseason camp in Thailand ahead of the tournament. According to Malayalam publication Manorama, the team will assemble at the Greenfield International Stadium in Thiruvananthapuram on Aug. 28 to embark on the 10-day introductory camp.
The Indian football side is expected to play friendly matches against some of the premier Thai League and first division teams as well as other youth teams at the National Football Training Centre in Phuket, Thailand.