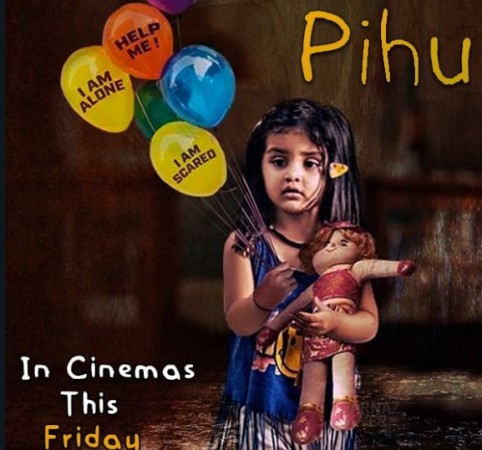 Making a thriller is always challenging, and more so when you have just one 3-year-old girl with the entire burden of keeping the audience hooked to the seat. Director Vinod Kapri took up the challenge in the form of Pihu, and he has succeeded as well.
STORYLINE
A 2-year-old girl Pihu (Myra Vishwakarma) wakes up in the morning after her joyous birthday party last night. Like any other toddler, the first thing Pihu wants after waking up is her mother's attention, who however lies dead beside her on the bed.
Unaware of the fact that her mother is no more, Pihu desperately tries to wake her mother up, but in vain. Thinking that her mom is asleep, Pihu gets along doing other more interesting things like playing with her doll, watching TV, etc.
However, things soon start to get scary when a starving and restless Pihu leaves the entire house in a mess with gas cylinder and water heater turned on, water from tap flooding the entire floor, broken pieces of glass spread all over, and in addition, an electrical iron mistakenly left switched on by her father. It doesn't take too long for the situation to get worse and how.
What all dangers little Pihu faces inside the locked house and what ultimately happens to her makes the crux of the story.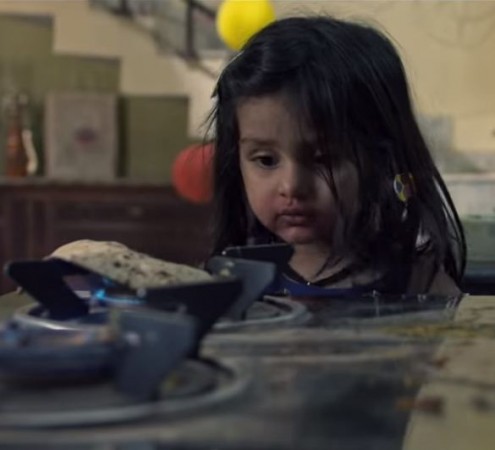 PERFORMANCES
It is all in all a one-person show, and it is none other than the baby girl. The cast includes just Myra and Prerna Sharma, who plays her mother's role and remains lying dead the entire film.
Nowhere in the film has it appeared that Myra is acting. Her performance is extremely natural, and that certainly is the director's credit. Scenes where Pihu sneezes randomly, slips and falls down, talks to her own self not only add cuteness to the picture, but also makes it look completely natural.
Directing a 3-year-old to pull off such a sadistic plot is certainly not an easy task, and adorable Myra does her part with extremely satisfactory results.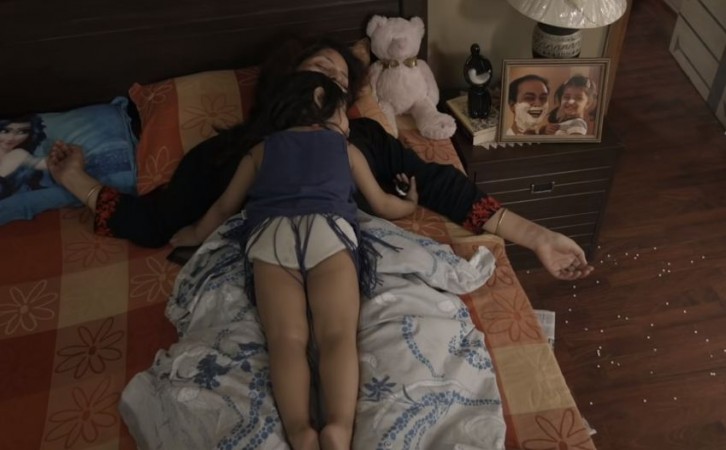 POSITIVES
The best part of Pihu is its direction. Vinod Kapri made a heart-wrenching film, which is filled with tense moments that keep you on the edge of the seat. Certain scenes like the little girl almost falling off the terrace, getting stuck inside the refrigerator, almost sipping phenyl, will leave you praying for the child's safety with folded hands.
The movie Pihu at certain points makes you go aww seeing the kid's cute acts, while at certain other scenes makes your chest heavy with tension and thrill. There are, of course, no songs to distract the flow.
Another interesting aspect of the film is it includes a lot of other characters like Pihu's father, neighbours, milk man, security guard, among others but the director manages to make their presence felt without showing them even in one scene.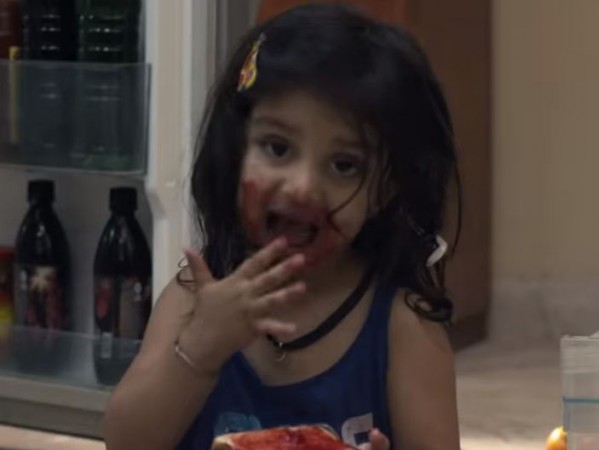 NEGATIVES
The only drawback of Pihu is its length. Although it is just around one and half hour long film, it tends to get little sluggish at a few points. It gets little monotonous whenever there is no action happening.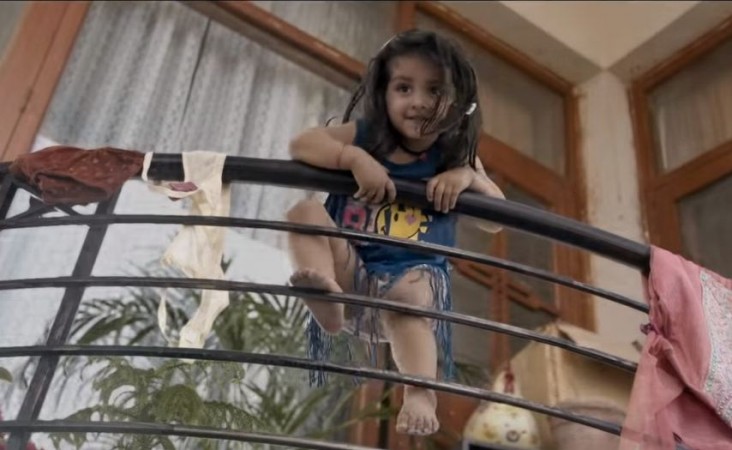 VERDICT
Pihu is a scary version of Hollywood classic Home Alone, and is certainly not for the weak-hearted. Based on a true story, It has enough thrill to keep you on the edge of the seat, and a also good dose of cuteness that makes you fall in love with the kid. In addition, it is a fine example of excellent cinematography and direction.