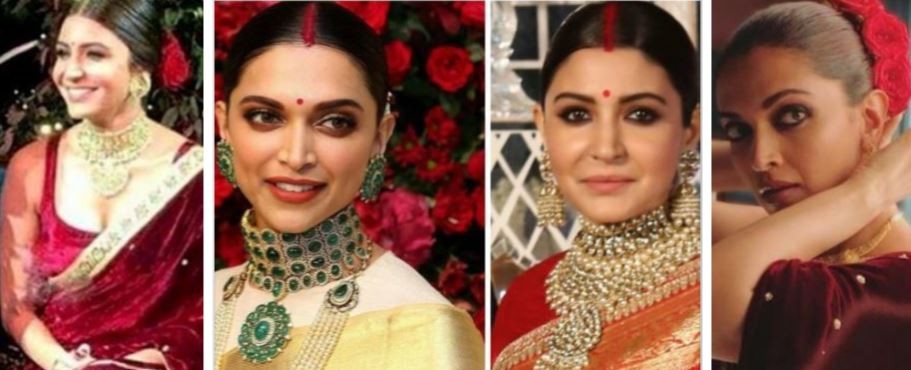 It's not possible to come up every day with a new style, a new fashion sense, a new sartorial choice. But, if you are in Bollywood, you are expected to do just that. However, many a time, knowingly or unknowingly, celebs tend to wear something exactly similar to what some other celeb had worn before and that seems to have happened to Deepika Padukone quite a lot. Let's take a look at 5 times Deepika Padukone's dress looked like a copy of Anushka Sharma's.
At her wedding reception: When the first pictures of Deepika Padukone from her Bengaluru reception came out, we couldn't help but notice the striking resemblance between her look to that of Anushka Sharma's wedding reception look. Tight bun with neatly parted hair, a prominent line of vermilion, similar necklace choice of opting for a silk saree. We let you judge.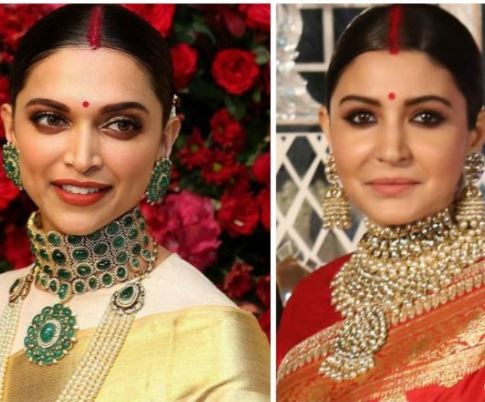 Pre-wedding look: Deepika Padukone's pre-wedding style statement while leaving for Italy caught our fancy. Just like Anushka Sharma, Deepika Padukone too had opted for an all-white ensemble. The resemblance of her white turtleneck oversized sweater and white pencil skirt to that of Anushka Sharma's post-wedding outfit was uncanny.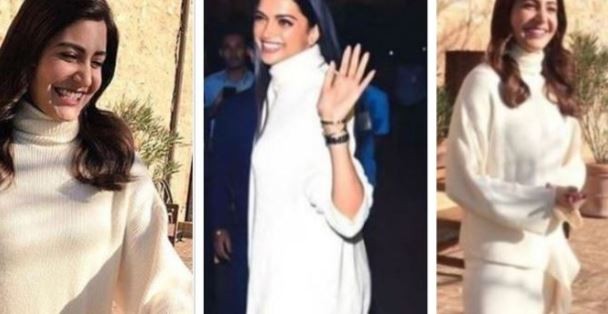 Photoshoot look: This photoshoot of Deepika Padukone had started the debate of the actress copying Anushka Sharma's engagement look. A closer look and you'd know why. The velvet saree, tight bun with roses, statement neckpiece, kohl eyes; everything seems to have been borrowed from Sharma.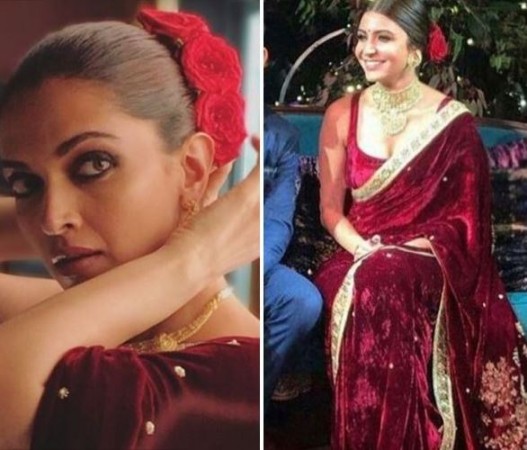 Sabyasachi bride: Sabyasachi had recently shared this picture of Deepika Padukone before leaving for Italy giving us a hint that he would be designing something similar for her. However, Sabyasachi, who had also designed Anushka's wedding attire seemed to have taken major inspiration. Don't you think?
Event: Nothing misses the eyes of the paparazzi, neither does a small copy like jhumkas. While attending an event, Deepika wore the same jhumkas which Anushka Sharma had worn for her wedding.