Phullu, which opened in theatres on Friday, June 19, has been getting positive reviews from Bollywood critics. The small budget film stars Sharib Hashmi in the lead role, while Jyotii Sethi, Nutan Surya and Inaamulhaq play other key roles.
A large section of Bollywood critics liked the film's concept and the social message that it spreads, although the script and dialogues failed to impress them. The story is also tad slow.
CBFC disappoints again as Phullu gets 'A' certificate; will Padman suffer same fate?
About the performances, critics said that Sharib, who played the lead role of Phullu, is brilliant and carries the movie on his shoulders. A major highlight of the film is the cameo of Inaamulhaq.
Phullu, directed by Abhishek Saxena, aims at spreading social awareness about the stigma associated with menstruation. The film throws light on the importance of discussing the topic, especially in rural areas, which is still a taboo in the country.
Following are the reviews by some Bollywood critics:
Nihit Bhave of the Times of India said: "If government-sponsored public service ads suddenly got bigger production budgets, they would look a lot like Phullu. The message here is simple: women should have access to affordable sanitary pads. The social stigmas attached with menstruation and men's ignorance of the subject provide ample fodder for a clever comedy. The only highlights here are Phullu's mother and a beggar outside a mosque (a great cameo by Inaamulhaq) who provide comic relief. Other than that, it's all bloated with basic information and will give you cramps."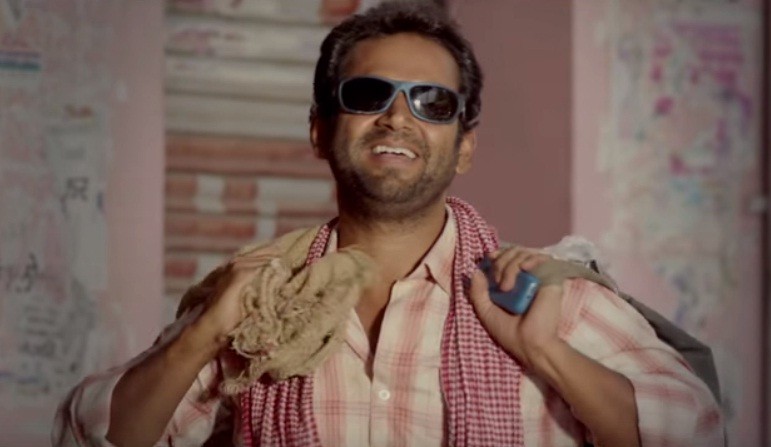 Ahana Bhattacharya of Koimoi said: "Phullu teaches us that if you have the determination to reach your goal and work hard towards achieving it, you will overcome all the obstacles on the way. The film has a lot to teach and is a must watch for people in rural India. I am sure if the government had a campaign on menstrual hygiene, they would showcase Phullu for free in villages across India. What the makers are trying to preach through Phullu and what they have finally come up with, could be easily done through a short film."
Kunal Guha of Mumbai Mirror said: "This film's intentions were noble — dispensing the public service message about the benefits of using sanitary pads over crude alternatives. But in execution, it becomes a tiresomely preachy affair that fails to interest, inspire or influence. Agreed, the monthly arrival of Aunt Blood in the life of most Indian women is greeted with shame, seclusion and social awkwardness. Making subsidised sanitary pads accessible to all is a cause worth backing. But Phullu's Film's Division approach in documenting the "dimag ke jaaley" that mar our better sense makes for a painful passage of time."
Sukanya Verma of Rediff.com said: "Phullu unwisely presumes that promoting a humanitarian angle absolves it of mediocrity. For all its do-gooder fixation, Phullu neither has the passion to succeed as a film nor the seriousness of a valuable message. What would at most be acceptable as a short film issued in the public interest is stretched to bizarre lengths. Sharib Hashmi is earnest, but the writing is all over the place. His naiveté is overstressed to the point that his actions look farcical."
Shaheen Parkar of Mid-Day said: "'Phullu', at times, may appear to be a social service campaign, considering its subject, but an effort has been made which needs to be lauded. It may be a small start, but a beginning has been made to change the mindset about menstruation.Though Sharib sinks his teeth into the role, the first half drags with too much time devoted to romancing his ladylove. Things start moving only in the second half, when he strives towards creating awareness. But there are only a few moments when the audience can strike a chord with Phullu's struggle to achieve his mission."
Shilpa Jamkhandikar of Reuters said: "(Sharib) Hashmi is a too over-the-top playing Phullu, while Sethi as Begni is the bright spark. Saxena seems to have a good idea for an entertaining film but is unable to see it to its rightful conclusion. The film ends even as the protagonist has barely begun his journey, without any sense of closure. Whether intentional or not, "Phullu" seems liked a half-made film, one that started off right but was abandoned midway and left to fend for itself."