1

of 5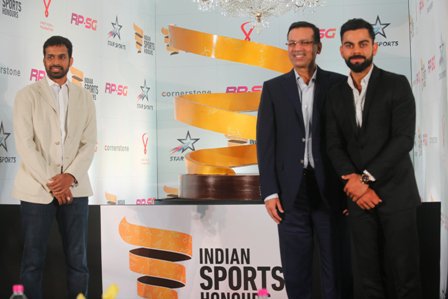 India cricket skipper Virat Kohli and Chairman of RP-SG Group Sanjiv Goenka on Friday launched the RP-Sanjiv Goenka Indian Sports Honours, which is dedicated to reward excellence in the field of sports. These sports awards will also help identify and support athletes with potential and award them scholarships, organisers said. Kohli and Goenka have jointly partnered to create this platform to honour exceptional performances, in line with their vision to support the development of Indian Sports.
2

of 5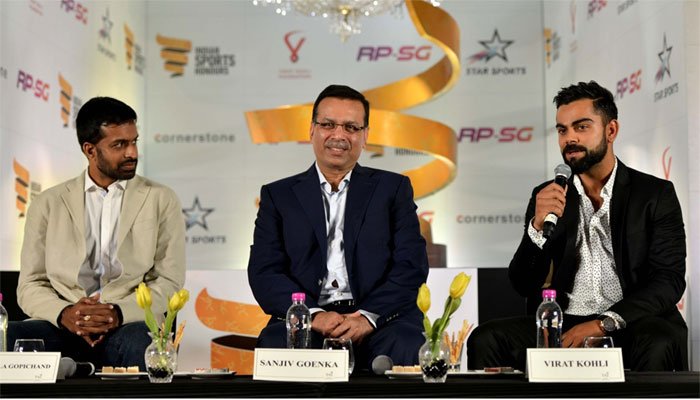 "India has made rapid strides as a sporting nation. The days of being a one-sport country are behind us. The time is just right to introduce an institution that will recognise and reward our top sporting achievers and put the spotlight on those who are expected to do the country proud in the years to come," Kohli said at the launch.
3

of 5
Goenka said: "What makes the RP-SG Indian Sports Honours unique is the direct involvement of the premier stakeholders of Indian Sport - the sportspersons themselves, legends who have excelled at the highest level, the fans and the sports media."
4

of 5
Scholarships will also be awarded to individuals who have undertaken exceptional initiatives to promote sports at the grassroot level.
5

of 5
The Virat Kohli Foundation has pledged a minimum of Rs. 2 crore to be utilised every year on the beneficiaries of the scholarships. The shortlisted athletes initiatives will be tracked through the year and their progress monitored.