1

of 5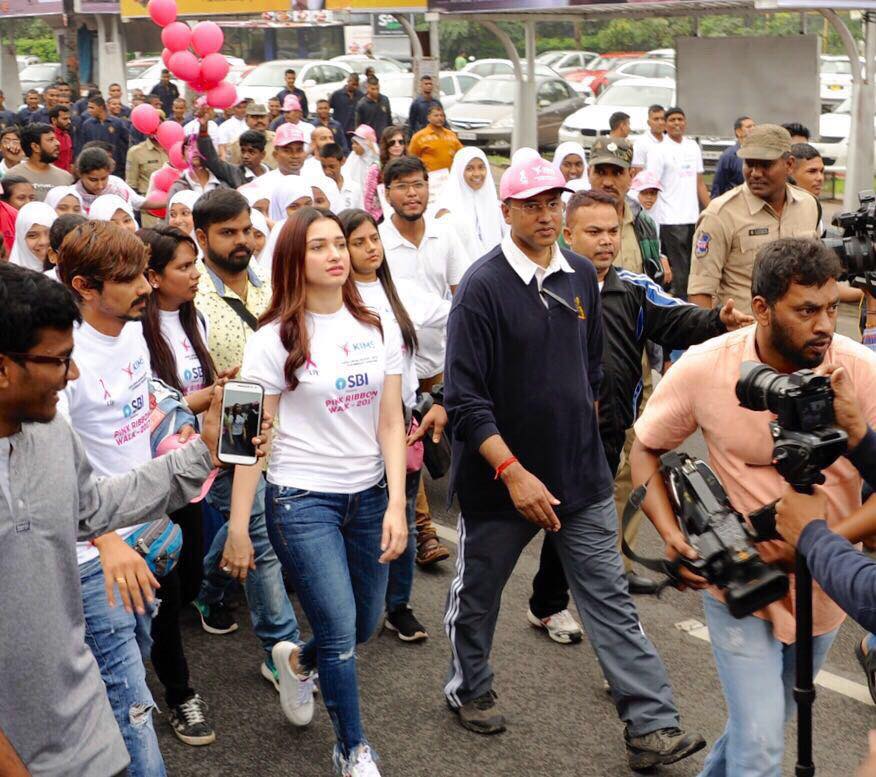 Actress Tamannaah Bhatia on Sunday participated in a walk organised here for breast cancer awareness. The actress along with Dharini, who fought breast cancer affecting both breasts at a young age of 24, flagged off the run in which about 3,000 people from various walks of life participated.
2

of 5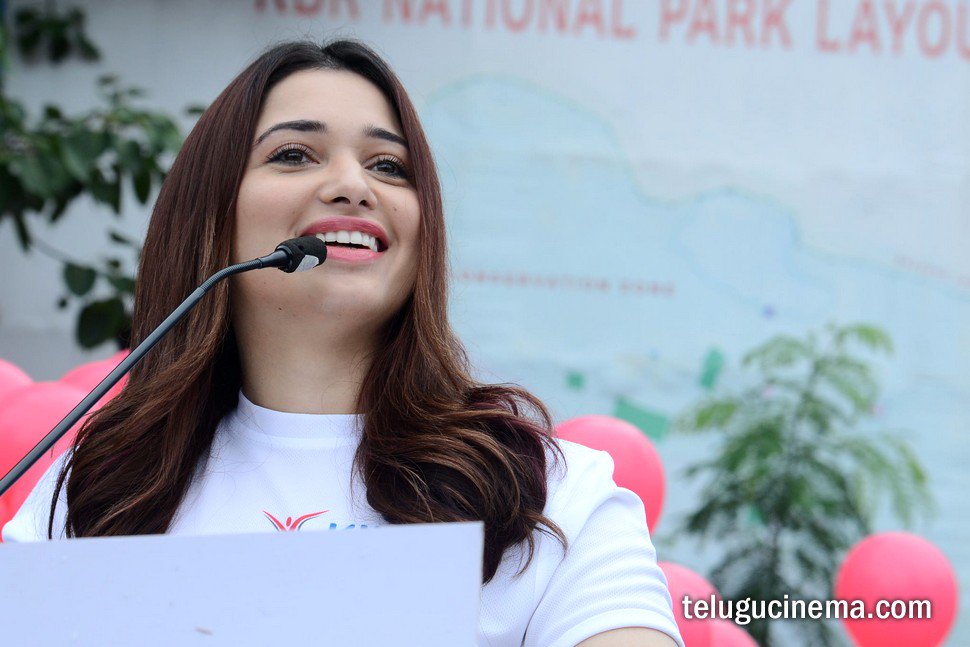 The ninth edition of the 2K Pink Ribbon Walk was organised by Ushalakshmi Breast Cancer Foundation (UBF) and KIMS-Ushalakshmi Centre for Breast Diseases with the slogan 'Does your heart beat for early detection of breast cancer'.
3

of 5
Breast cancer 'conquerors' and their families in addition to large number of students from old city participated in the run, expressing solidarity with the Pink Ribbon campaign.
4

of 5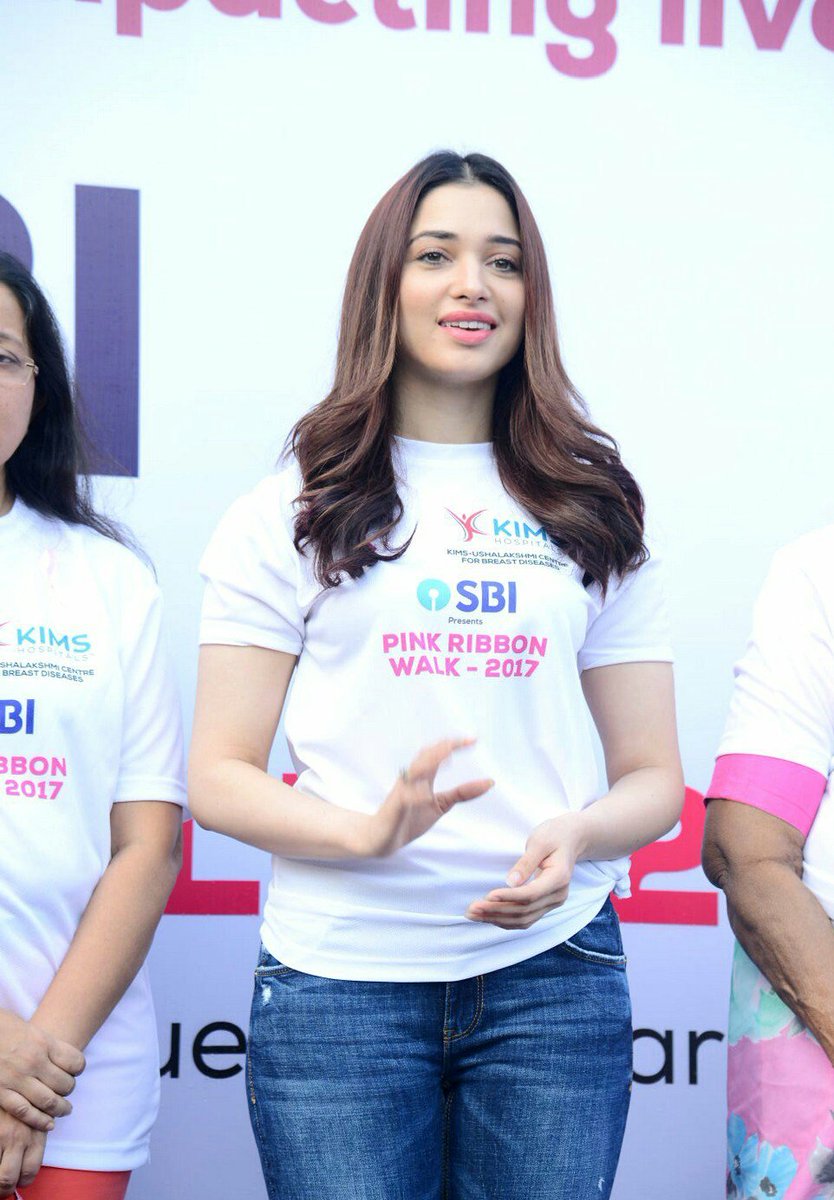 The walk was aimed at creating awareness about importance of early detection of breast cancer, salute survivors, and spread the message of hope, courage and survival in the fight against the disease.
5

of 5
KIMS chairman B. Krishnaiah, KIMS MD and CEO B. Bhaskar Rao, UBF CEO and KIMS-Ushalakshmi director P. Raghu Ramm UBF founder chairperson Ushalakshmi and other eminent citizens participated in the walk.