1

of 5 It was a very special day for veteran actress Padmini Kolhapure and her longtime friend and partner Sita Talwarkar Who unveiled their new collection from their label PadmaSitaa today. The label specializes in the handcrafted vintage clothing line.
2

of 5 Sonam Kapoor graced the event in the afternoon today. Padmini and Sita Took the actress through their collection in the boutique wherein Sonam couldn't decide which outfit outdid the other as all the Sardosi sarees and shawls were beautifully displayed!
3

of 5
Padmini even gifted one saree and Shawl to actress Sonam which she loved the most out of the collection!
4

of 5
Shraddha Kapoor who had come down just in time from Chanderi where she was shooting for her forthcoming film Stree too loved the new collection that was put together! In fact, the brand also marks its 2 year anniversary today!
5

of 5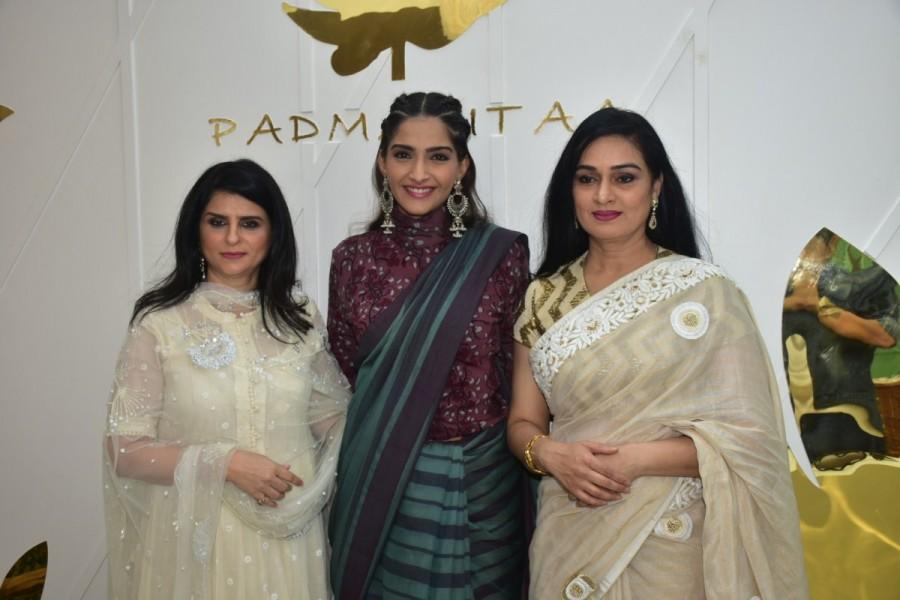 Shraddha herself was wearing one of the outfits of PadmaSitaa, had launched the label two years ago!