1

of 2
Superstar Shah Rukh Khan has visited Bollywood legend Dilip Kumar at his residence here. This was his second visit in six months. On Monday, Faisal Farooqui, a family friend of Dilip Kumar, took to the veteran actor's official Twitter account to share a photograph of Shah Rukh and the 95-year-old. Shah Rukh is dressed in black, while a shawl is wrapped around a frail Dilip Kumar.
Credit: Twitter/TheDilipKumar
2

of 2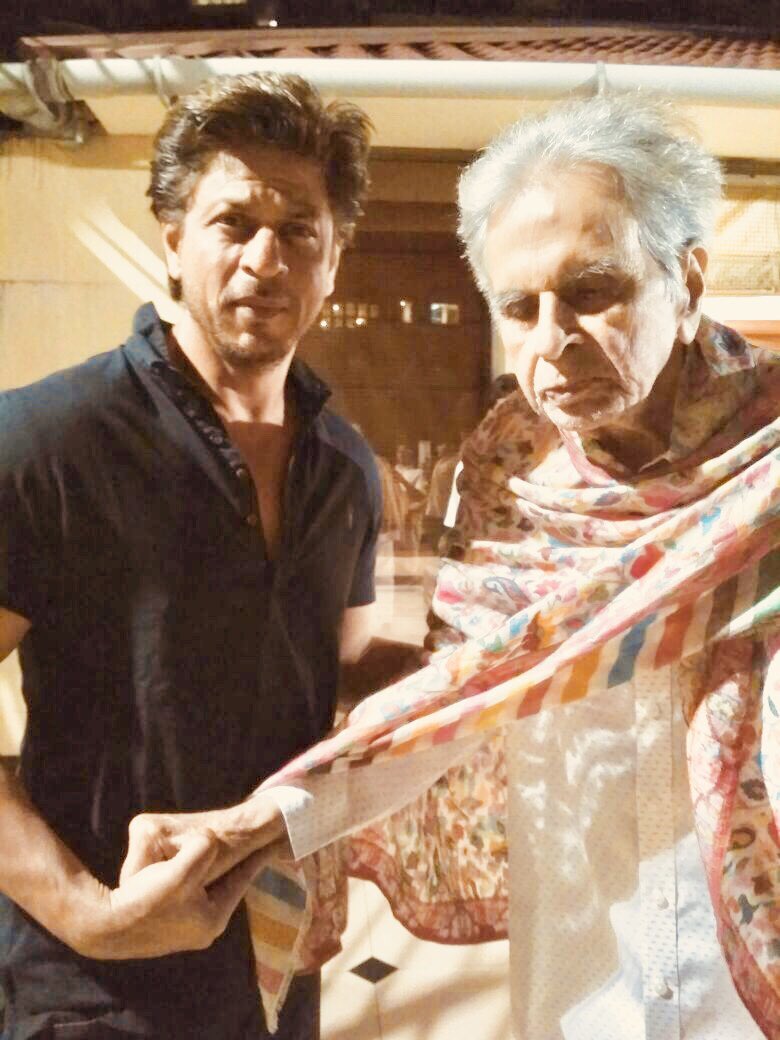 "Shah Rukh Khan came to visit Saab at home today," Farooqui captioned the image. He also updated on the veteran's health: "Saab is doing well." The legendary actor was treated for mild pneumonia in December 2017.
Credit: Twitter/TheDilipKumar