1

of 5 Shah Rukh, who was sporting a tuxedo paired with dark sunglasses and completed his look with gelled hair, took to Twitter, where he shared a video and captioned it: "This didn't go as planned... But on a lazy Sunday afternoon, with my limited floatation expertise, this is the best I could do! Judge nahi karna, feel karna (don't judge, just feel). Thanks."
Credit: Twitter/iamsrk
2

of 5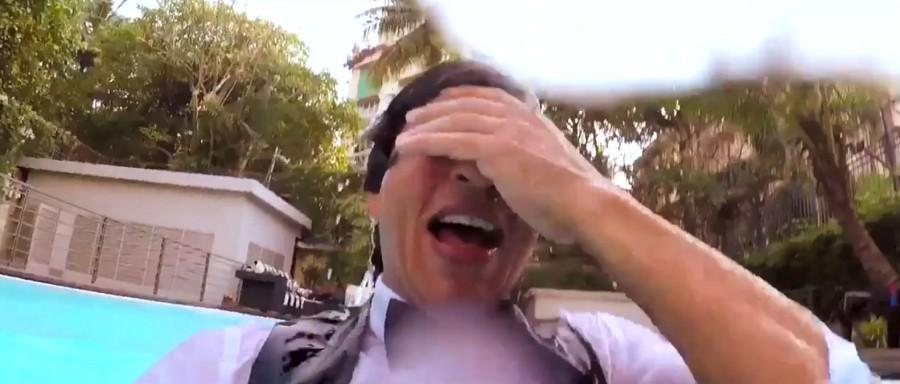 Before jumping into the pool, Shah Rukh said: "Hi guys, this is me and I thought every time we reach a big number... I should always do something special for you but normally I do not get the time. But today I have got the time so I gelled my hair back, wore my coolest dark glasses and I am even wearing a bow tie.
Credit: Twitter/iamsrk
3

of 5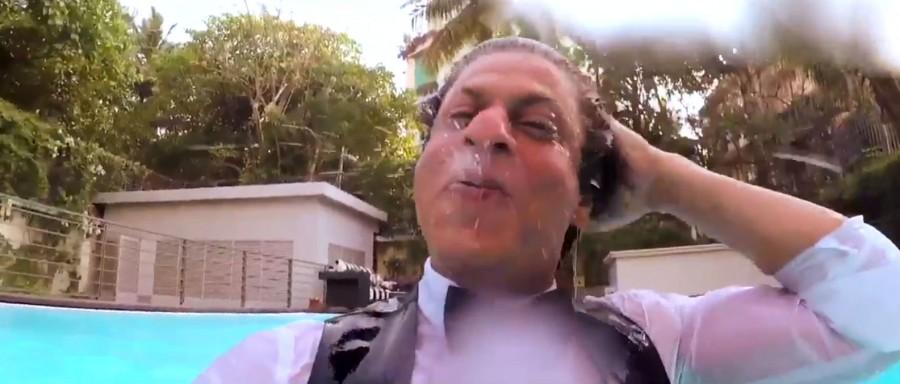 "A full tuxedo and today I want to give the most overwhelming loving message that I've given you in the last decade. So listen to it carefully because this is very heartfelt."
Credit: Twitter/iamsrk
4

of 5

After he dived into the pool, popular dialogues said by the star from his over two decade-long journey, played in the background, like "pyaar dosti hai" and "bade bade deshon mein aisi choti choti baatein hoti rehti hai".
Credit: Twitter/iamsrk
5

of 5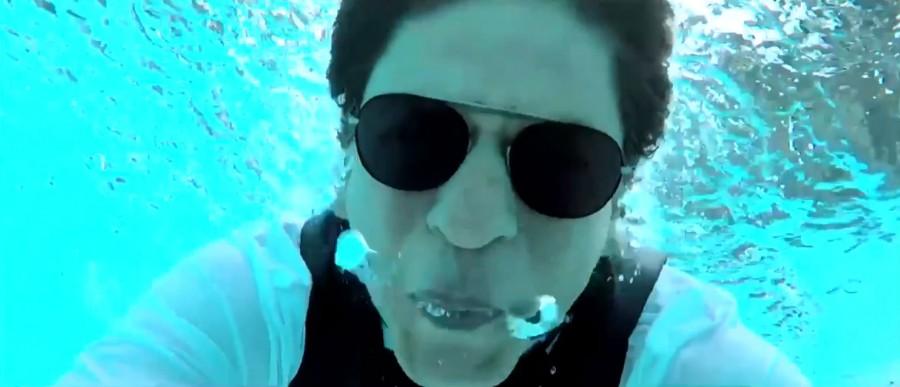 Once he came out of the pool, the "Raees" star said: "I hope you heard every word I said it was right from my heart and so overwhelming that I am running out of breath and where are my glasses. Lots of love to you all."
Credit: Twitter/iamsrk