1

of 7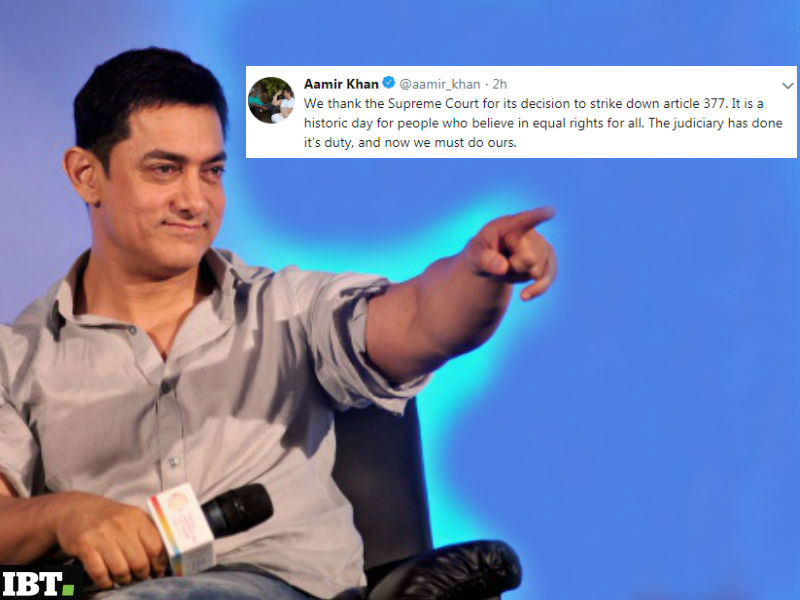 Aamir Khan
Aamir Khan posted: We thank the Supreme Court for its decision to strike down article 377. It is a historic day for people who believe in equal rights for all. The judiciary has done its duty, and now we must do ours.
2

of 7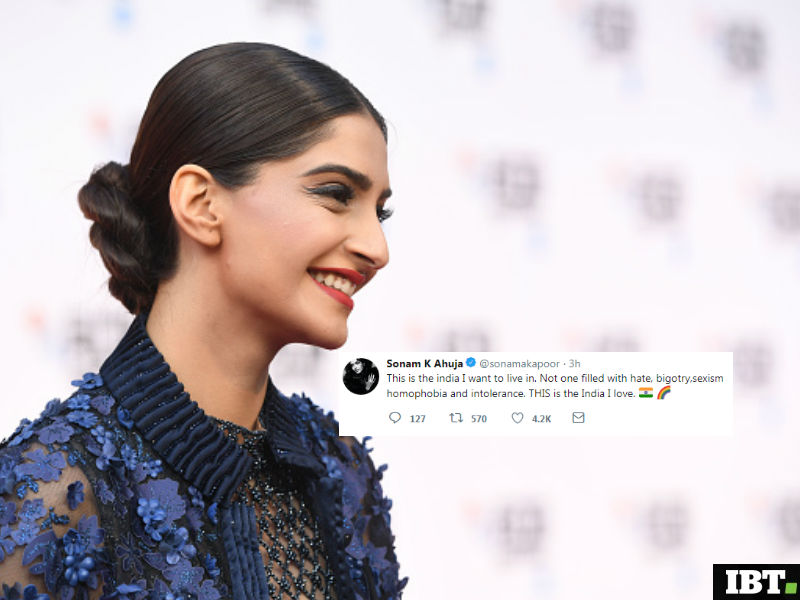 Sonam K Ahuja
Sonam K Ahuja posted: This is the India I want to live in. Not one filled with hate, bigotry,sexism homophobia and intolerance. This is the India I love.
3

of 7
Vidya Balan
Vidya Balan posted: I am what I am. So take me as I am... Hail the Supreme Court Of India. Grateful that so many people I love won't need to live in fear of 'being found out' anymore.
4

of 7
Karan Johar
Karan Johar posted: Historical judgment!!!! So proud today! Decriminalising homosexuality and abolishing #Section377 is a huge thumbs up for humanity and equal rights! The country gets its oxygen back!
5

of 7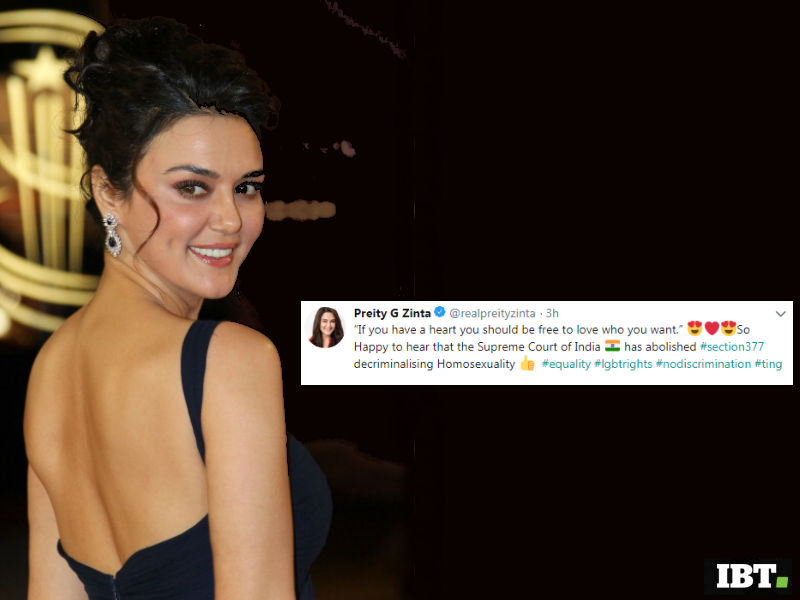 Preity Zinta
Preity Zinta posted: If you have a heart you should be free to love who you want. So happy tohear that Supreme Court of India has abolished section 377.
6

of 7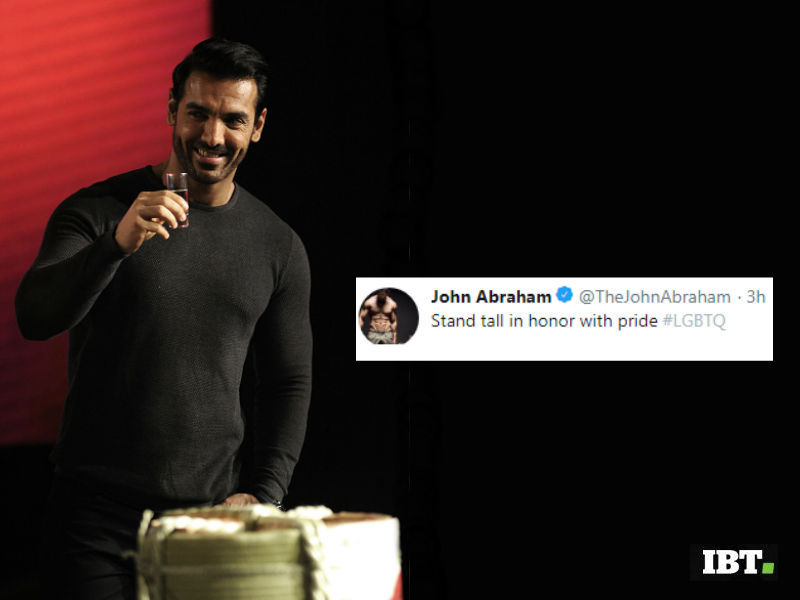 John Abraham
John Abraham posted: Stand tall in honor with pride #LGBTQ.
7

of 7
Nimrat Kaur
Nimrat Kaur posted: RIP Section377. Happy birthday 2018. Equal love. Equal lives. Proud Indian today.