1

of 5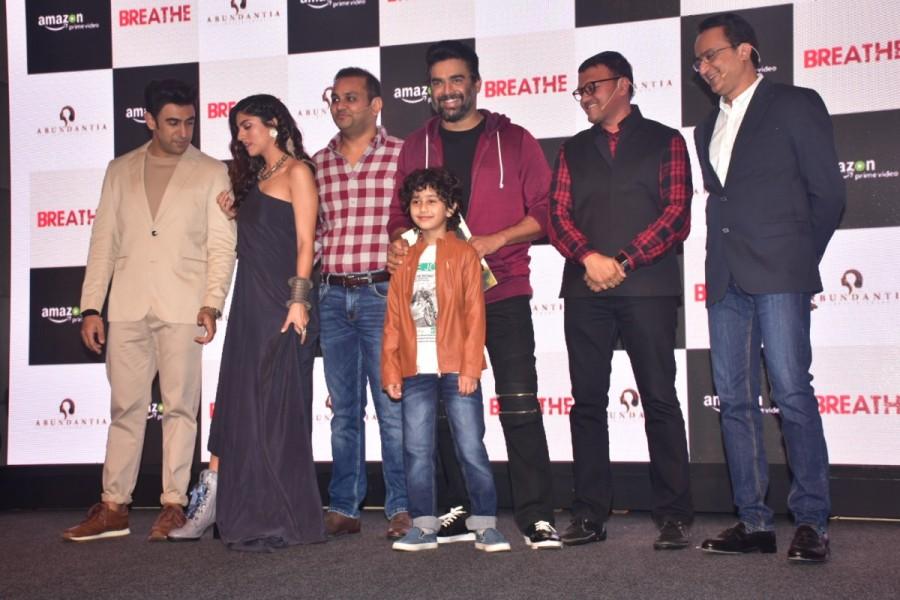 After the stupendous success of Amazon original Inside Edge, Amazon Prime Video is back with it's original digital series titled Breathe. The OTT content is a psychological thriller that traces a father's unbelievable quest to save the life of his ailing son.
Credit: Ispice
2

of 5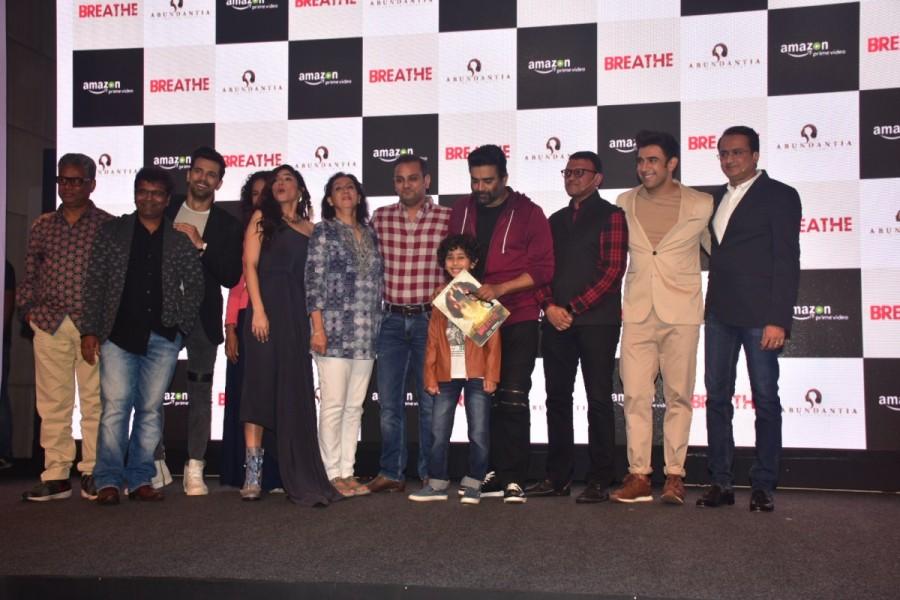 The trailer launch event witnessed the team of Breathe introduce to the audience Master Atharva Vishwakarma, who plays the role of Madhavan's son in the film. Presenting the trailer to the audience, Amazon Prime Video Content Director Vijay Subramaniam, Producer Vikram Malhotra and Director Mayank Sharma proudly showcased India's first trilingual digital series.
Credit: Ispice
3

of 5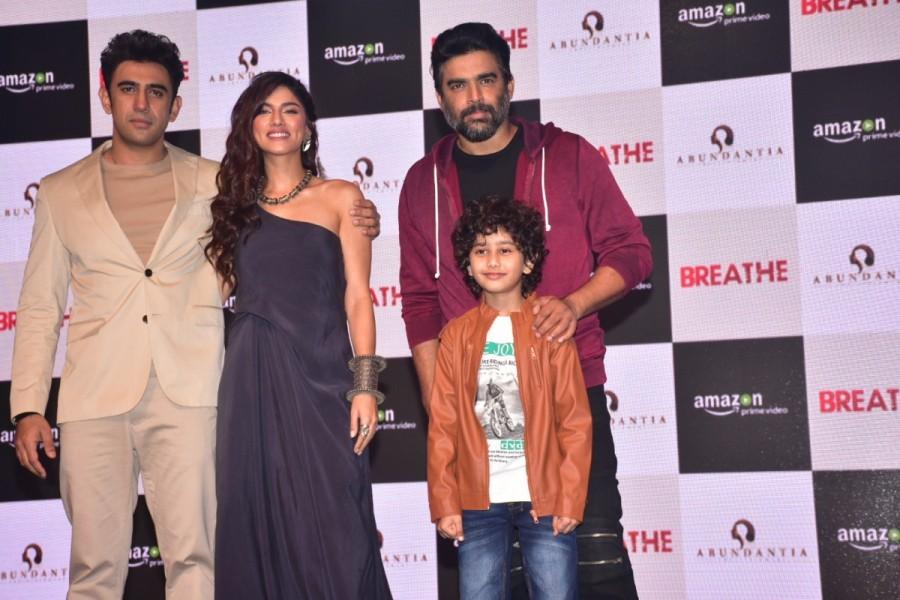 Sharing his vision for Breathe Amazon Prime Video's Content Director Vijay Subramaniam said, "47 days of shoot 220 days of post production 8 languages, more than 200 countries and unlimited passion and compression, that's Breathe for you. When Mayank first narrated the concept of Breathe to me which is 2 years ago I was convinced that this was the story that had to be brought to screens".
Credit: Ispice
4

of 5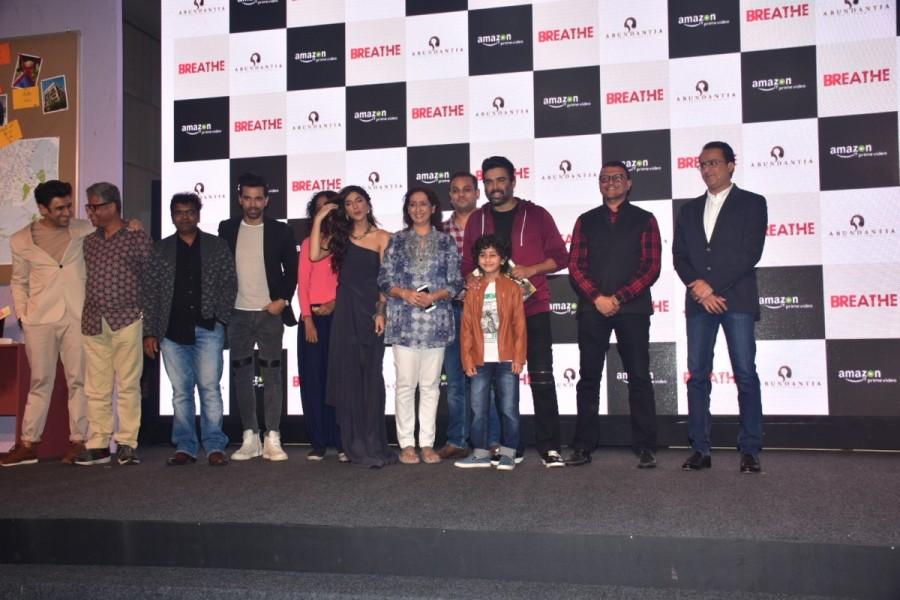 Speaking about the filming of Breathe director, Mayank Sharma shared, "It all started for my work of originals. There is this long story getting format. We were really excited we had watched many shows appreciated them. I've always inclined towards creating something for the screen and psychological drama thriller, passive genre, which I really love. So I was very clear that I want to create psychological drama series backed with very strong emotional connect with a whole thrill in it. Emotionally driven characters and a very strong emotional reason which I believe will connect really very closely globally, all over the world. So post 600 days of writing when Abundantia came on board, they stood by me."
Credit: Ispice
5

of 5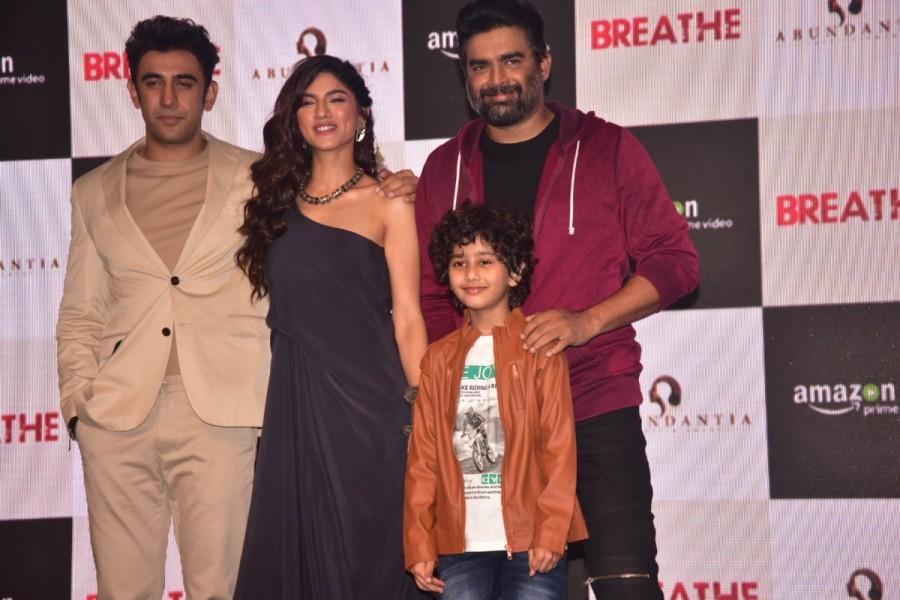 Superstar R Madhavan recalled his journey of signing the digital series and said, " I get really really excited about what I am doing and Breathe was by far one of the most exciting projects that I've ever heard or done. To be honest with you I will tell you how it started. I was in the US and my team called me and said Mr. Vikram Malhotra wants to talk to you about a web series. And I asked why Web series? But I knew Vikram. Vikram and I worked closely during Tanu Weds Manu and I've known what kind of movies does he makes. I knew it is going to be a unique thing which Vikram is telling me about. So I heard him over the phone and I was blown. I was all going to say No, and say I have a lot to finish from last year and once I heard the script I was blown!"
Credit: Ispice