1

of 6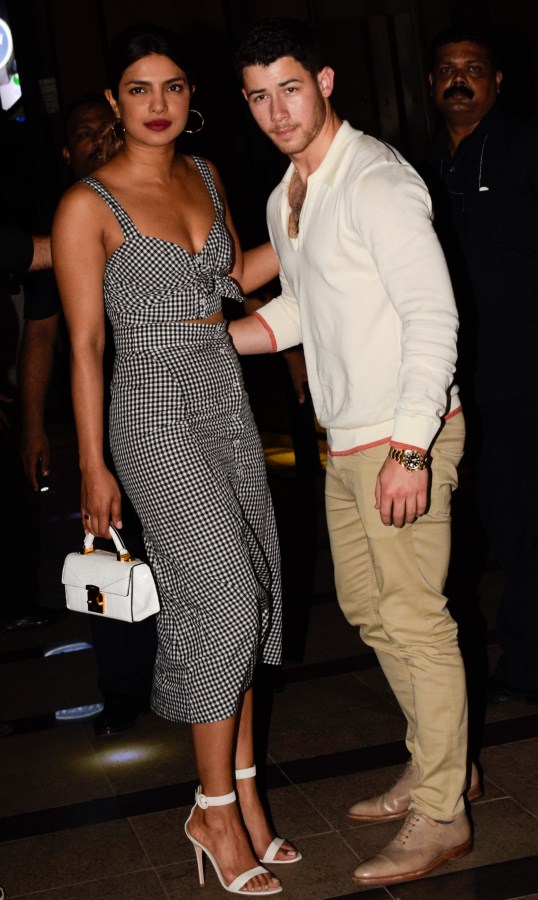 Actress Priyanka Chopra, who has brought her rumoured boyfriend Nick Jonas to India, stepped out for a dinner date with the US-based singer here on Friday. In some photographs surfaced online, the duo can be seen walking hand-in-hand during their low-key outing. While Priyanka opted for a black-and-white checkered dress for the outing, Nick, on the other hand, looked pretty relaxed as he walked next to Priyanka donning a white shirt and khakhee pants. Priyanka and Nick, who have been romantically linked to each other ever since 2017 MET Gala, where they walked the red carpet together in Ralph Lauren designs, landed in India on Thursday night.
Credit: Varinder Chawla
2

of 6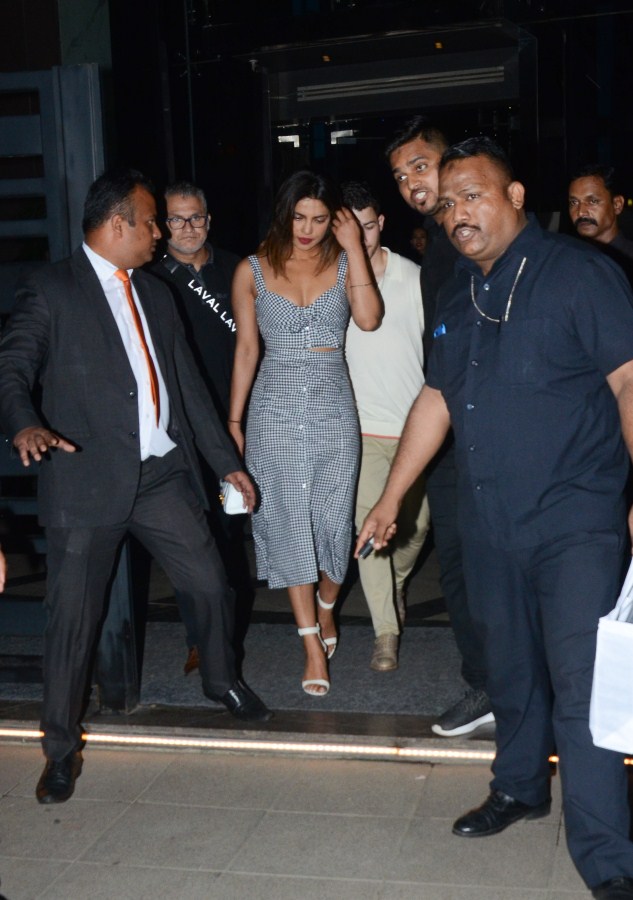 Fans of the two shared their photographs from the outing on social media. "They are holding hands! May god always protect these two," one fan wrote.
Credit: Varinder Chawla
3

of 6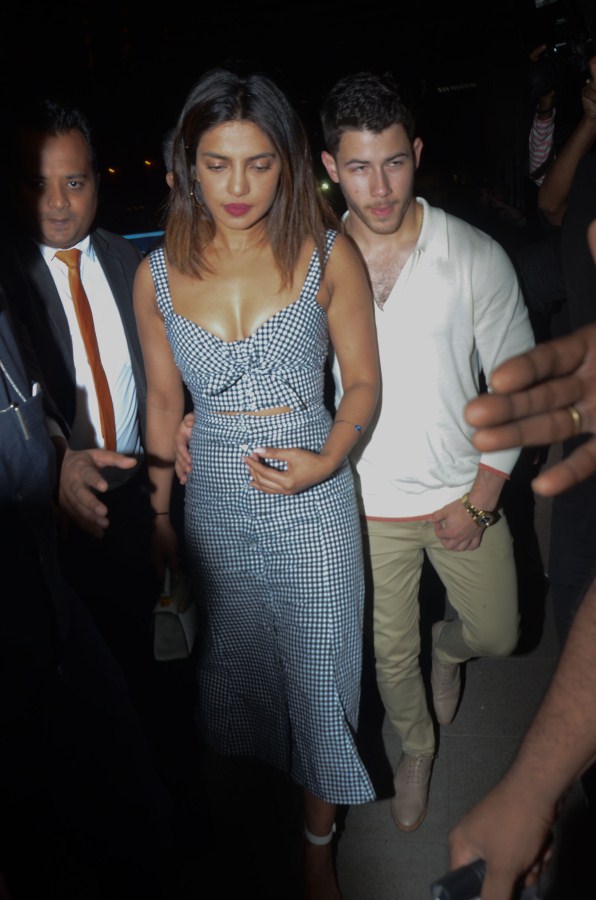 Another fan requested Nick to look up to performing for his Indian fans. "Ok so Nick Jonas traveling all the way to Mumbai for Priyanka is literally the most adorable thing ever, now they both seem pretty serious. But, here I wish we could have a concert of Nick Jonas in Mumbai," the fan wrote.
Credit: Varinder Chawla
4

of 6
Earlier this month, Priyanka was spotted at Nick's cousin Rachel Tamburelli's wedding in New Jersey.
Credit: Varinder Chawla
5

of 6
The duo spent time with Nick's family at a brunch.
Credit: Varinder Chawla
6

of 6
Priyanka and Nick are yet to confirm their relationship.
Credit: Varinder Chawla