1

of 5
The trailer of Rajkumar Hirani's Sanju has created an online rage ever since it has released. One of the most anticipated films of the year, 'Sanju' has taken the audience by surprise with Ranbir Kapoor's striking resemblance to Sanjay Dutt. The trailer has further elevated the interests of the audience making for the most talked about topic on the internet currently. Netizens have gone ahead to make videos which showcases Ranbir Kapoor's splitting image of Sanju and its epic. Ranbir left no stone unturned to get into the skin of his character as the actor Underwent multiple training sessions and also visited Sanjay Dutt's house to observe his clothes and shoes.
2

of 5
Rajkumar Hirani has been time and again treating the audience with posters which has stirred curiosity and anticipation amongst the audience to watch the film on the screen.
3

of 5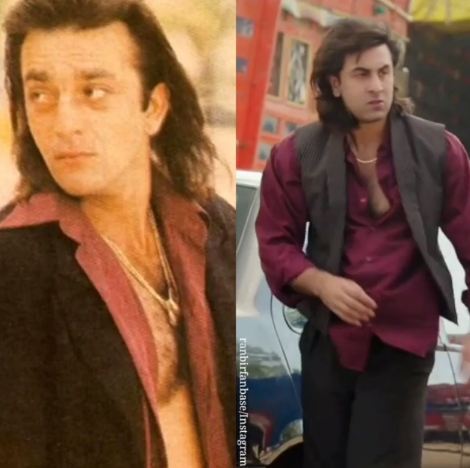 Written and directed by Rajkumar Hirani, the film will also star an ensemble cast in addition to Ranbir Kapoor which includes Paresh Rawal, Manisha Koirala, Vicky Kaushal, Sonam Kapoor and Dia Mirza amongst others.
4

of 5
Produced by Vinod Chopra Films and Rajkumar Hirani Films in association with Fox Star Studios.
5

of 5
Sanju is all set to be released on 29th June 2018.