1

of 4 Sridevi's husband and producer Boney Kapoor says the late actress gave her best to all the films that she did in her career and it is unfortunate that she is getting her first National Film Award after her death. Boney on Thursday was here with his two daughters Jahnvi and Khushi to receive the Best Actress posthumous honour the 65th National Film Awards ceremony. Jahnvi wore her mother's sari for the occasion, revealed designer and close family friend Manish Malhotra.
Credit: Twitter/SrideviBKapoor
2

of 4 When a Doordarshan anchor asked Boney to share his sentiments on Sridevi's second National Film Award, he corrected her and said: "First let me correct you. This is her first National Film Award. It is a very proud moment for all us. "At the same time, a sad moment. We wish she was here with us. She truly deserves it and she has been around for almost 50 years and done almost 300 films. "She has always given her best to all her films. Finally, unfortunately after she has left, that she has been awarded with this honour." Sridevi's powerful role as vengeful mother in the Hindi film "Mom" fetched her the honour.
Credit: Twitter/SrideviBKapoor
3

of 4
Boney expressed his gratitude towards the Indian government, Ministry of Information and Broadcasting and the jury, which was led by Sridevi's "Mr. India" director Shekhar Kapur.
Credit: Twitter/SrideviBKapoor
4

of 4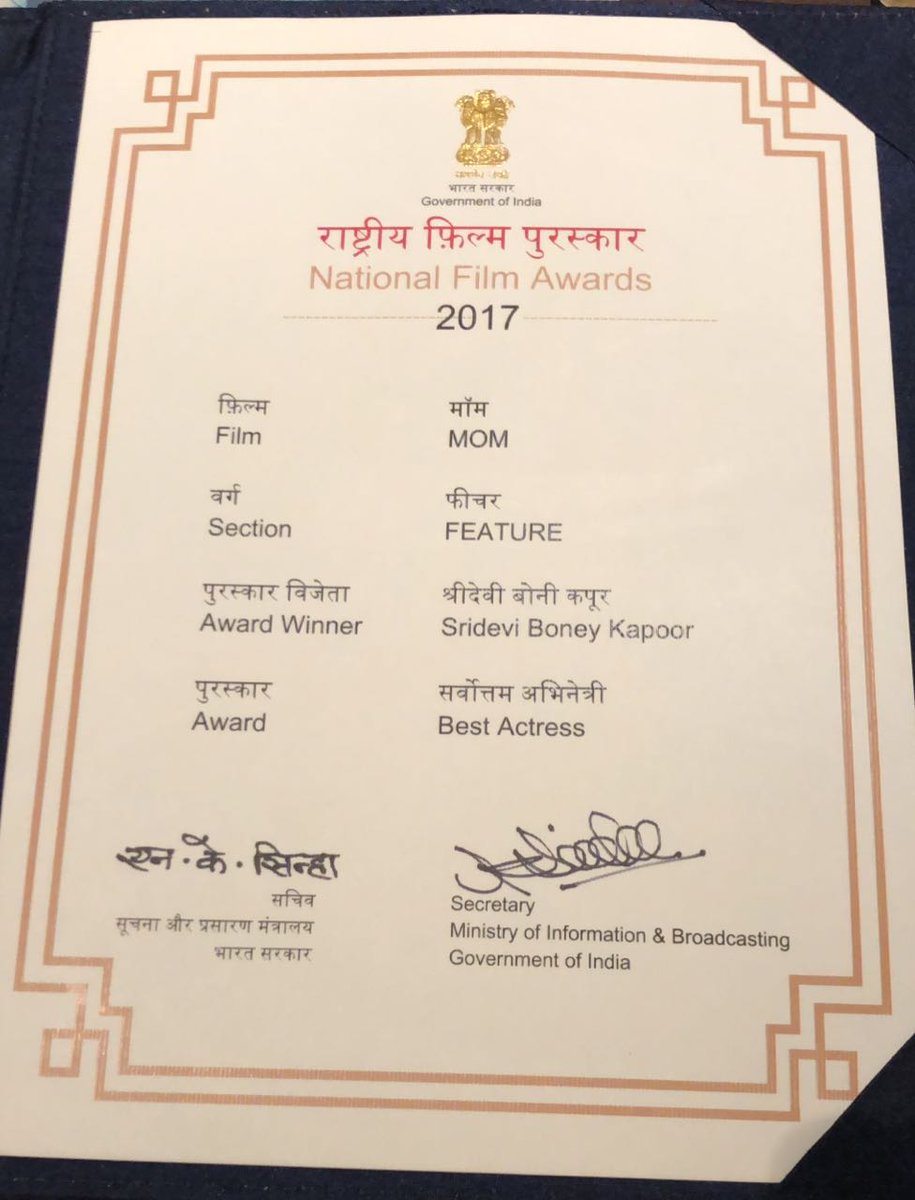 Boney also said Sridevi will be alive forever through her work.
Credit: Twitter/SrideviBKapoor